Nelson Mandela Death Fears: Government Reveals Plan for Memorial Service at Soccer City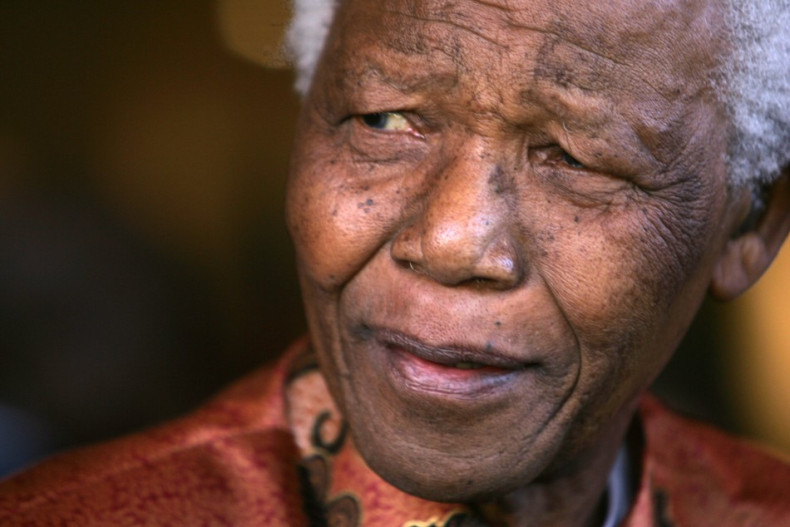 Plans for the funeral of South Africa's iconic former leader Nelson Mandela are already in place, even though his health is currently reported to be improving.
Mandela will be buried 10 days after his eventual death and a huge memorial service will be held in Johannesburg's Soccer City.
According to documents seen by the Daily Mirror, the main memorial will take place at the 94,000-seat stadium that hosted the 2010 World Cup Final, Mandela's last major public engagement.
However, a source has also said the plans have become a "logistical nightmare", and that the funeral could take place up to 12 days after he dies.
The documents show his body will be moved to a military hospital on the outskirts of Pretoria. He will lie in state for three days, allowing members of the public to file past.
Mandela will be buried in his home village of Qunu, in a ceremony to be attended by 450 relatives and dignitaries.
Books of condolences will be opened at the Union Buildings in Pretoria as well as designated places in other cities.
A source told the Mirror: "The original plan was a strict 10-day affair with the memorial service on Day 5 and the funeral service on Day 10.
"But a little flexibility has now been included because we want every world leader who wants to attend to be able to do so.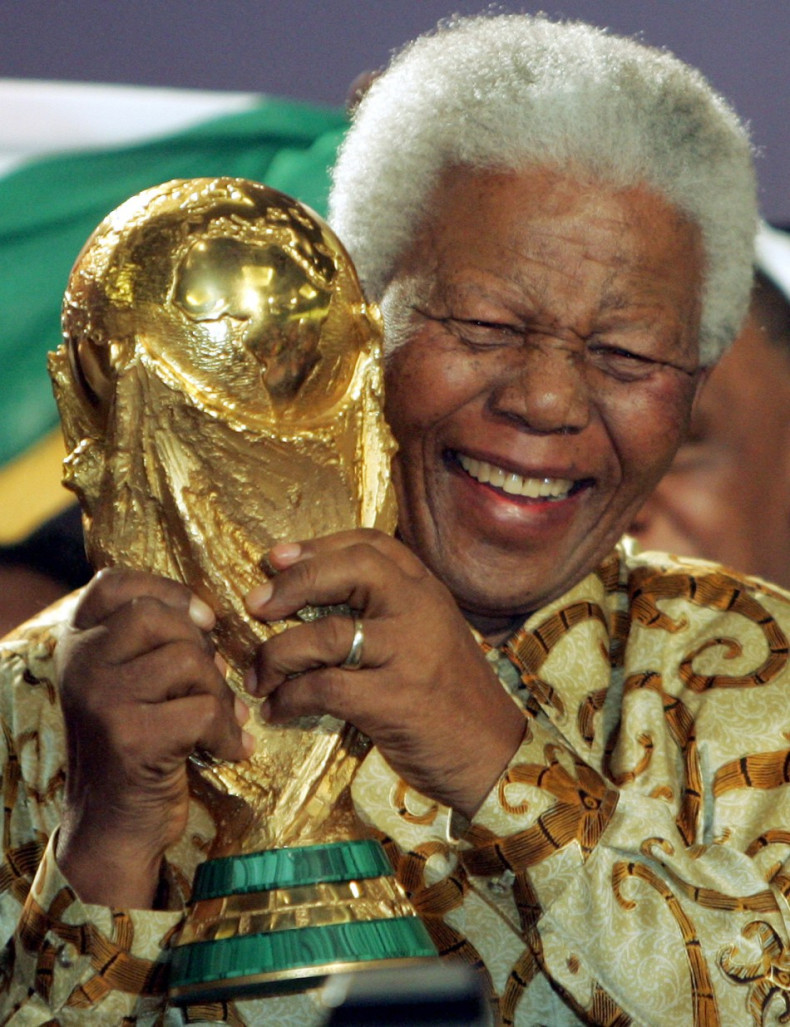 "After Madiba dies his body will be transported reasonably quickly to One Military Hospital at Voortrekker Street on the outskirts of Pretoria. The hospital is run by the South African Military Health Service.
"Each province will have its own memorial service but the main one will be in 'Soccer City' in Johannesburg, where Spain lifted the 2010 World Cup.
"It is the biggest stadium in Africa and can hold 94,700 people and we are already working on plans on how to handle the distribution of tickets to the millions of people who will want to attend."
Mandela has been in hospital in Pretoria since 8 June, when he was admitted with breathing difficulties. His condition had been described as "critical" but his family has since said his health is improving.
The anti-apartheid hero wrote out his request to be buried in Qunu on a piece of A4 paper, it has been revealed.
A former associate said: "Nobody likes to think about death and Mandela, like most people, was reluctant to make a will. He was clear he wanted to be buried in Qunu. He is a traditionalist and that's why he wanted to be buried there."