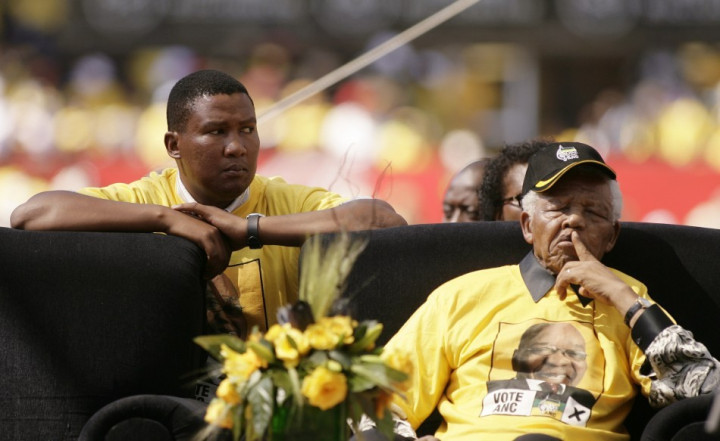 The grandon of Nelson Mandela, Mandla Mandela, has returned to court to argue for the return of the bodies of three relatives that high court judges had earlier ordered exhumed and returned to their original burial place.
Mandla took the bodies of Mandela's daughter Makaziwe, who died as an infant, and his two eldest sons, Makgatho (Mandla's father) and Madiba Thembekile, in 2011 without the knowledge of the rest of the family.
He moved the bodies from Qunu, where Mandela grew up, to Mvezo, where the anti-apartheid hero was born and where Mandla is chief.
The Mandela family won a legal battle to have the remains returned and the three bodies were exhumed from Mandla's property on 3 July.
An application to overturn the high court decision has been lodged by Mandla's lawyer. The Mail & Guardian said the case was unlikely to be heard until 2014.
The rest of Mandela's family accused the grandson of moving the bodies so he that could profit from Mandela's death by turning the grave into a tourist attraction.
Mandla said that if no burial place were specified in Mandela's will, then the choice would fall to him to make the decision as the eldest surviving male descendant. He said he would consult with the anti-apartheid hero's wife, Graca Machel, the government and the Zulu royal family.
The court order followed an affidavit from Mandela's family which said the former president's heath was "perilous" and that he was on life support.
"The anticipation of his impending death is based on real and substantial grounds," it said.
Since the bodies were exhumed, Mandela's health has been improving. On his 95th birthday on Thursday his granddaughter said he could be leaving hospital "anytime soon".