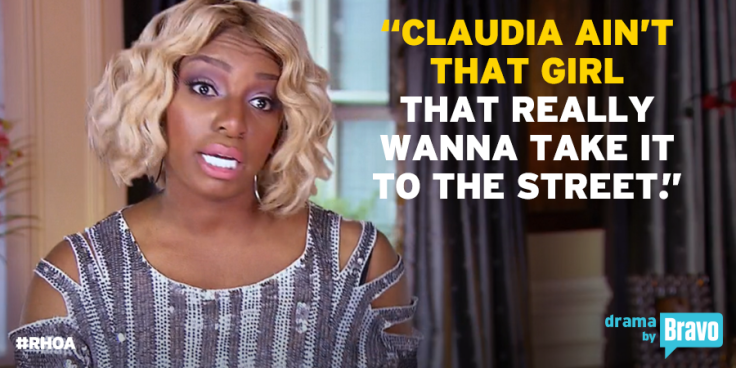 After an explosive part one Real Housewives Of Atlanta season 7 reunion that aired on 26 April, NeNe Leakes is once again threatening to quit the series.
According to a report in Ok Magazine, Leakes said that for her to remain, Bravo will have to make some major changes to the show's current lineup.
"I would be happy to come back if we could find the right girls," Leakes explained. "If the show stays this way, I can't see myself doing it...who wants to work in a stressful environment?"
Season 7 has been hard for NeNe, which is seen in RHOA reunion promos, as she breaks down after her mother is mentioned and walks off the sets in tears.
But Leakes is the only original RHOA cast member, also the most popular one left in the series, and she reportedly received a huge salary hike to stay on for season 8.
Bravo channel offered Leakes a deal including a spin-off, a pay hike and a bigger bonus to ensure that she returns for the next season.
A source told RadarOnline: "NeNe absolutely hated Housewives this season. She hated almost all the other women and wanted off the show entirely."
"But she is the most valuable person in the entire franchise and Bravo was going to do whatever she wanted to keep her. So they offered her the spin-off, which she gladly took," the insider added.
The source continued, "Bravo executives made it impossible for Leakes to turn down the offer."
"They want NeNe and so they offered her a huge raise. She already makes the most and now they're giving her even more money per episode and her bonuses will be bigger too," the source claimed.
However, until the official season 8 cast is revealed, which may not be for another few months, we will just have to continue to wait to see if Leakes's quitting threats are real or bogus.
Do you think NeNe will ever leave The Real Housewives Of Atlanta?