White Man March: National Action plans return to Liverpool following 'humiliating' appearance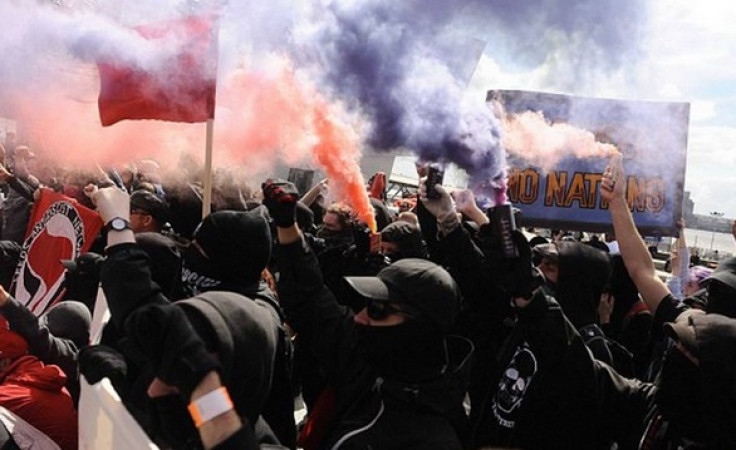 Neo-Nazi group National Action say they plan to hold another march in Liverpool after they were forced to cancel their first one after being met with counter-demonstrations. The far-right group abandoned its so-called White Man March through Liverpool city centre on 15 August following counter-protests by anti-fascist groups.
About 150-200 members of the white supremacist group were expected to attend the rally in Liverpool. However, only about 20 members of National Action turned up and were heavily outnumbered by two countermarches.
Photos of the event also appear to show members of National Action locked inside a lost luggage depot at Liverpool's Lime Street station for their own protection after being confronted by local residents and anti-fascist groups.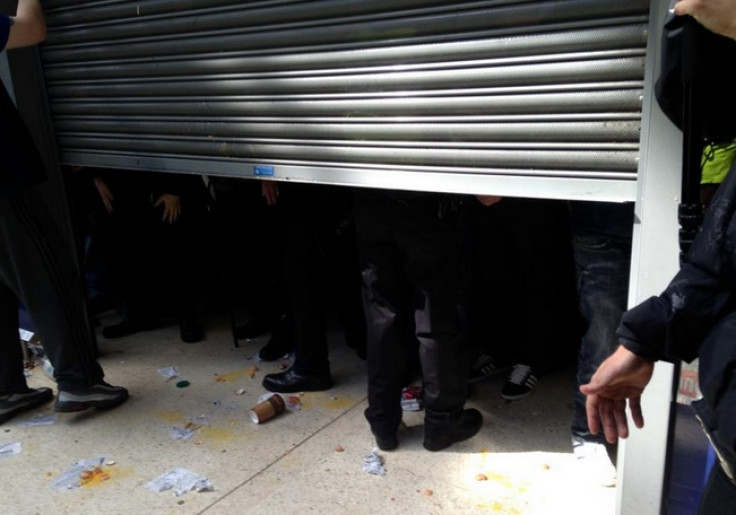 Merseyside Police said six people were arrested and one man was treated for facial injuries during the "minor disturbance" at the train station. Following the humbling appearance by the neo-Nazi group, the north-west branch of National Action said it is planning to return to Liverpool on 29 August.
The group wrote on Twitter: "You call us Fascists, my response to that is take a [look] at the video footage and a long look in the mirror. You are social parasites. Get on all you reds hahahaha, you're all thick f*****g c***s. You know when you're outnumbered and outgunned by non-Whites... You'll cry!"
The Anti-Fascist Network described the cancellation of the planned march as an "outstanding victory for militant anti-fascism" and an "utter humiliation" for National Action. A spokesperson added: "The neo-Nazis didn't have a march, they didn't have a rally, they didn't even leave the train station.
"They were lucky to escape without more injuries than they did and it was only by huddling behind a thin line of Liverpool cops that they were able to be finally evacuated and bundled into police vans and rushed out of the city. They were forced to hide in a left luggage shop for their own protection as a huge crowd of anti-fascists jeered and heckled them and pelted them with water bottles, eggs, bananas, milk, orange juice and sundry other grocery products."
Liverpool mayor Joe Anderson, who previously accused the group of sending him a letter in which they threatened a race-riot if the White Man March was cancelled, said he has not been made aware of any plans for a second rally by the far-right group. He told the Liverpool Echo he will be appealing to the home secretary Theresa May to ban the march: "We will face down intimidation and threats to people in this city. We will seek to have it banned."
Chief Inspector Chris Gibson, of Merseyside police, said: "We worked with partners to ensure minimum disruption to businesses and residents and we'd like to thank the public for their patience while these marches were on-going in the city. The force recognises the right of people to demonstrate peacefully and express their views but the force will not tolerate disorder antisocial behaviour during any demonstrations in Merseyside."
© Copyright IBTimes 2023. All rights reserved.