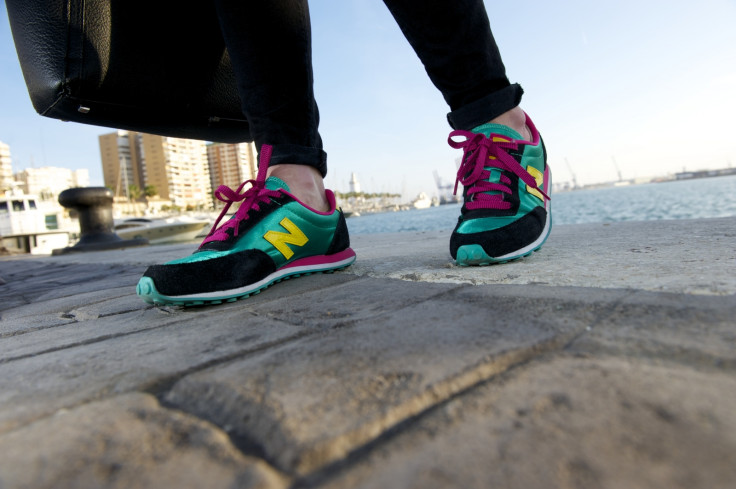 A Neo-Nazi and white supremacist website has chosen New Balance as the 'official shoes of white people' and it is not taking no for an answer. Andrew Anglin, the founder of the website Daily Stormer offered his endorsement of the shoe brand after the company's Vice President of Affairs, Matt LeBretton, publicly backed Donald Trump while talking to the Wall Street Journal.
"The Obama administration turned a deaf ear to us, and, frankly, with president-elect Trump, we feel things are going to move in the right direction," LeBretton said following the election results.
"Time to get on-board with New Balance now," Anglin wrote on the website after learning about LeBretton's Trump support. "New Balance is making a gesture to support White people and to support US manufacturing. We need to support that. I see New Balances now becoming the official shoes of White people."
On 14 November, the company released a statement explaining that the brand "does not tolerate bigotry or hate in any form" and that their VP's statements were made only in regards to trade.
"New Balance is a values-driven organisation and culture that believes in humanity, integrity, community and mutual respect for people around the world," it read.
Anglin, however, was not satisfied with the clarification and returned to his website to explain what 'really' happened. He called New Balance's statement "obviously fake," and insisted that "the lying Jewish media" were to blame.
The Daily Stormer creator was not the only one to respond to LeBretton's Trump comments. Numerous people protesting against Trump's election posted videos in which they set fire to their New Balance shoes. Others opted to throw them in the garbage or dunk them in the toilet.