As the death toll in Nepal's devastating earthquake passes 3,700 and thousands more remain isolated in mountain communities, the focus has been on reaching those still trapped under rubble, rock or snow, but the long-term relief effort is set to be an equally grave challenge.
Nepal may be best known in Europe for its ancient temples and the towering peaks of Mount Everest, but the tiny landlocked country is an economic basket-case where political deadlock and rampant corruption have long stymied any sort of lasting growth.
Nepal is one of the world's poorest countries and over 8% of its $19bn (£12.5bn) GDP comes from tourism. It was reported on Monday 27 April that as the British foreign office and the US state department advised against travel to the country thousands of visitors cancelled trips to Nepal.
That is bad news for Nepal, where the Ministry of Culture, Tourism and Civil Aviation estimates that one job is generated by every six tourist visits and 138,000 Nepalese are employed in the tourist industry. The country had 800,000 visitors in 2013, mostly from India and China, both of which are vying for influence in their tiny neighbour.
"Kathmandu is central to the nation's economy and it is crippled. The extent of the impact depends both on the magnitude of the disaster [and] the resources and capacity to cope. We don't have that," former finance minister Madhukar SJB Rana told Bloomberg on Sunday.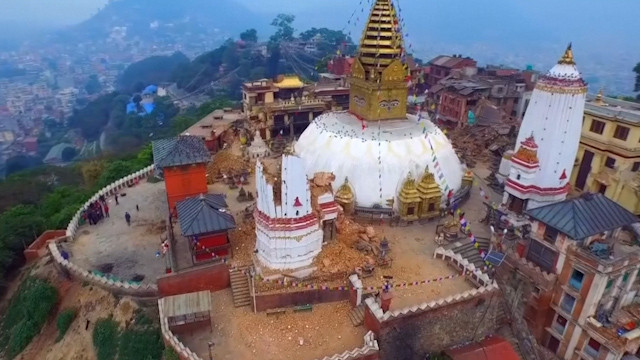 But it is not just a drop in tourist numbers that will be a challenge in the weeks and months ahead. The political situation in Nepal is dire, with a divided government unable to agree on a constitution despite two elections since the end of a 10-year Maoist insurgency in 2006.
Spiralling poverty and rampant corruption have seen an exodus of young Nepalese leaving for jobs in neighbouring India as well as in the Gulf, where thousands work in the construction and service industries, often in poor conditions. The New York Times reported that an average of 1,500 young Nepalese left for work overseas every day in 2014 – up from six a day in 1996.
The nation's per capita GDP stood at $694 in 2013, according to the World Bank, against $1,497 in India and $6,807 in China.
Even before the earthquake, the Asian Development Bank said that Nepal needed to spend four times more than it currently does annually on infrastructure through 2020 to attract investment. The ADB said on Monday that it would provide a $3m grant to Nepal for immediate relief efforts and a further $200m for the first phase of rehabilitation.
Analyst group HIS put the cost of reconstruction at over $5bn while the US Geological Survey says it could be as much as $10bn. Aid groups such as the Red Cross, Save the Children and Oxfam have all published urgent appeals for funding since the weekend.
"Massive international disaster relief and rescue efforts will be needed urgently, as well as large-scale international financial and technical assistance for long-term reconstruction of the economy," Rajiv Biswas, Asia-Pacific chief economist for IHS, wrote in a research note.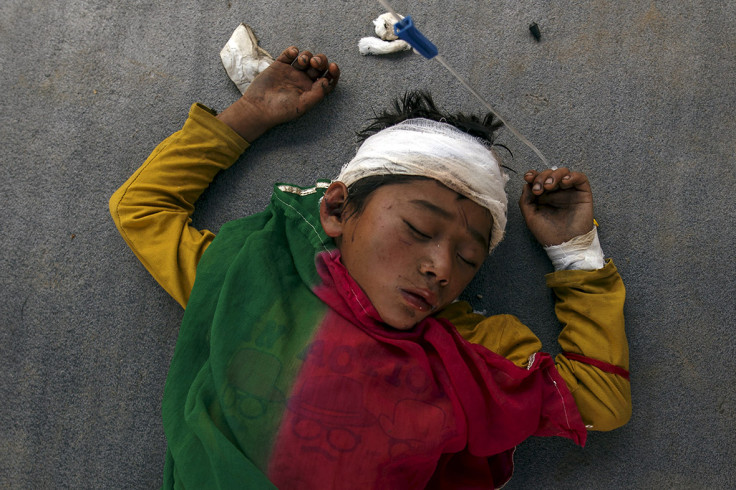 Biswas said the standard of housing construction in Nepal is extremely low, which explained the scale of the damage close to the earthquake's epicentre. He said the country has extremely limited capacity to recover and rebuild after disasters, Reuters reported.
As the crisis moved into a third day on Monday, a number of comments from victims on the ground alluded to the feeling amongst ordinary Nepalese that the government and its mismanagement of the country was to blame as well as the earthquake itself.
A 2011 report from the Economist documented a widespread misuse of aid money, with as much as 90% of it being swallowed up by organised crime or corrupt officials. It pointed to massive waste in development projects in particular. In 2015, Transparency International ranked Nepal 126 out of 175 countries in its corruption perception index.