Google executive Dan Fredinburg was among more than 2,150 to die in the devastating earthquake which shook Nepal yesterday (25 April).
Fredinburg was among at least 18 to die when an avalanche triggered by the quake struck Everest base camp.
His sister Megan made the announcement on Instagram, writing: "I regret to inform all who loved him that during the avalanche on Everest early this morning our Dan suffered from a major head injury and didn't make it."
Fredinburg, 33, was head of privacy at Google X, the secretive branch of Google which researches projects including the self-driving car.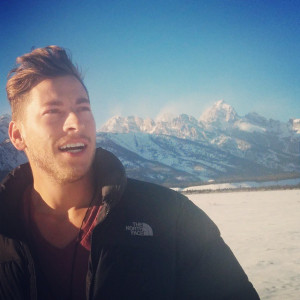 According to startupgrind, Fredinburg co-founded Google Adventure, which aims to "translate the Google Street View concept into extreme, exotic locations like the summit of Mount Everest or the Great Barrier Reef off Australia".
Actress Sophia Bush, who appears with Fredinburg on a number of Instagram pictures, wrote on Instagram: "There are no adequate words. Today I find myself attempting to pick up the pieces of my heart that have broken into such tiny shards, I'll likely never find them all."
According to Google, Fredinburg was climbing Everest with fellow Google employees Michele Battelli and Flo Nagl, who are believed to be safe.
The trip was organised by Jagged Globe, which said on its website: "It is with the greatest sorrow that we report the death of one of our Everest team members, Daniel Fredinburg. Two other team members have non-life threatening injuries, as a result of the avalanche that struck base camp during the earthquake and its aftershocks. They are being looked after in base camp."
The earthquake was the worst to hit Nepal in over 80 years, with tremors felt as far away as India, Tibet, Pakistan and Bangladesh. The final death toll across the region is expected to rise as a number of remote villages are cut off.
The final death toll across the region is expected to rise as a number of remote villages are cut off. Kathmandu has been shaken by a series of aftershocks, one measuring 6.7 which brought terrified residents out onto the streets.