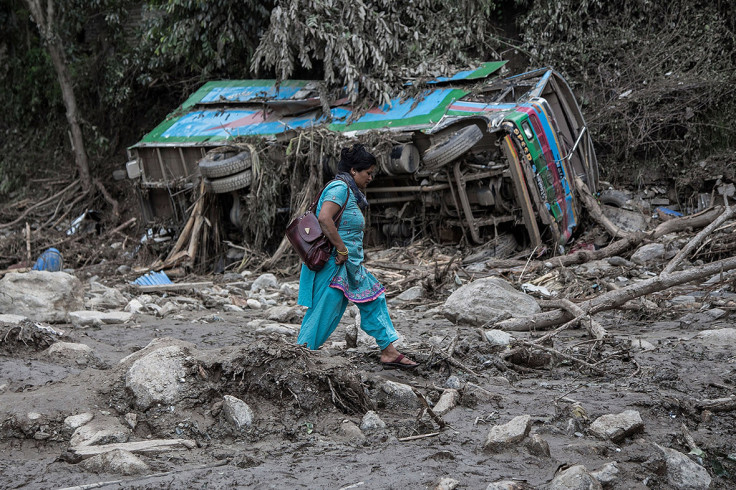 Even as Nepal is recovering from one of its worst earthquakes that killed thousands of people and injured scores late last month and early this month, the mountainous north-west region of the Himalayan kingdom is facing nature's fury yet again.
Overnight rains on Saturday, 23 May, led to massive landslides that blocked the Kali Gandaki River in Myagdi district, causing water levels to rise above 150 metres, reports said.
Thousands of people have been asked to move out of the periphery of the river and at least 100 have been evacuated by authorities.
A report quoted a local official Yam Bahadur Chokhal as saying: "We have evacuated about 100 people from the affected area, people in other villages don't need immediate rescue but thousands have left on their own."
According to the latest developments, local authorities are on alert as tremors could lead to flash floods and cause massive devastation in quake-hit areas. Emergency workers in Myagdi district, which is around 130kms from the capital Kathmandu, are working on clearing the debris that has chocked the flow of the river.
Another report said an army helicopter carrying soldiers and geologists reached the site and experts were assessing the situation to find the best way to remove the blockage and release the water in the artificial lake that is said to be two kilometre long.
On Sunday, smaller landslides occurred and more debris was pushed into the river, partially affecting the work of the emergency team.
On 25th April, a 7.9 magnitude earthquake hit Nepal killing more than 8,500 people and injuring 16,000. The powerful quake caused avalanches on Mount Everest, killing numerous climbers, mostly foreigners. On 12 May another earthquake struck the kingdom, which was of a lower magnitude, claiming fewer lives as compared to the earlier quake.