Nepal plane crash: Most victims' bodies charred beyond recognition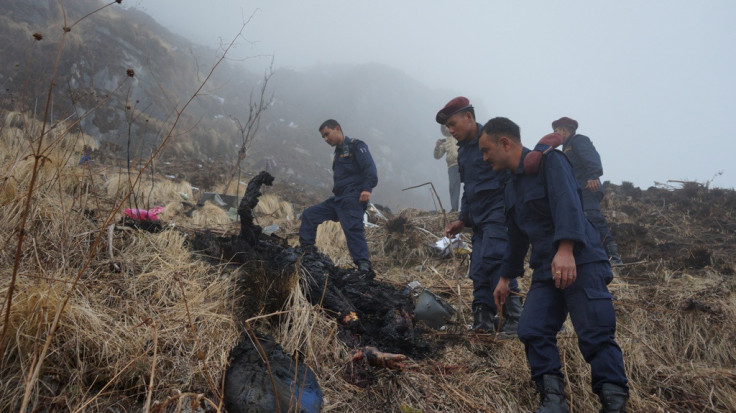 All the 23 people on board the Tara Air passenger plane have been killed after the crash in Nepal, with most of their bodies being charred beyond recognition. Rescue personnel have recovered 19 bodies from the crash site, with 17 of them — except for the bodies of two infants — being hard to identify.
Four bodies are yet to be found, as the emergency measures were hampered by bad weather conditions in the mountainous Himalayan region. The search operations are set to resume shortly after it was suspended on 24 February evening.
The bodies will be taken from the crash site to Pokhara Airport, where the grieving relatives of the victims have gathered, as soon as the weather improves. Authorities said the bodies were found scattered in the remote terrain in Myagdi district. The crash site, at about 16,000ft above sea level, is located about 40km north of district capital Beni.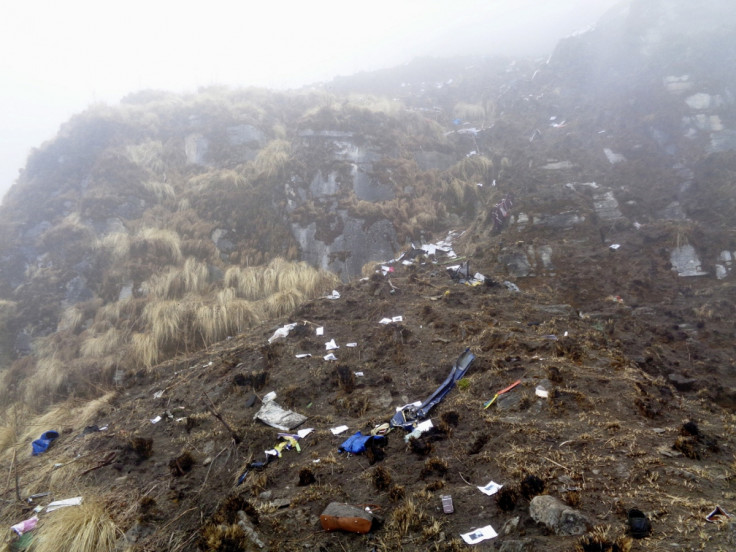 Wreckage of the Twin Otter plane operated by the private Tara Air is pictured after it crashed due to bad weather in Myagdi
Reuters
While the cause of the crash is yet to be ascertained, officials said the weather was clear when the small plane, a Twin Otter aircraft, was flying above the Himalayas. The plane was carrying 20 passengers — including a Chinese and a Kuwaiti national — and three crew members. The total scheduled flight time was less than 20 minutes but the aircraft lost contact with the ground just eight minutes after take off.
"We are working to assist the families and friends of the passengers and crew. We cannot undo the pain and grief they feel, but we can share their burden of dealing with this tragedy," the airlines said in a statement.
The government has appointed a special committee to examine the reason behind the crash. The panel has been asked to submit a detailed report within three months. Nepal's aviation industry has a poor track record when it comes to safety measures.
© Copyright IBTimes 2023. All rights reserved.