Nesta Carter identified as Jamaican athlete who failed Beijing Olympics drugs test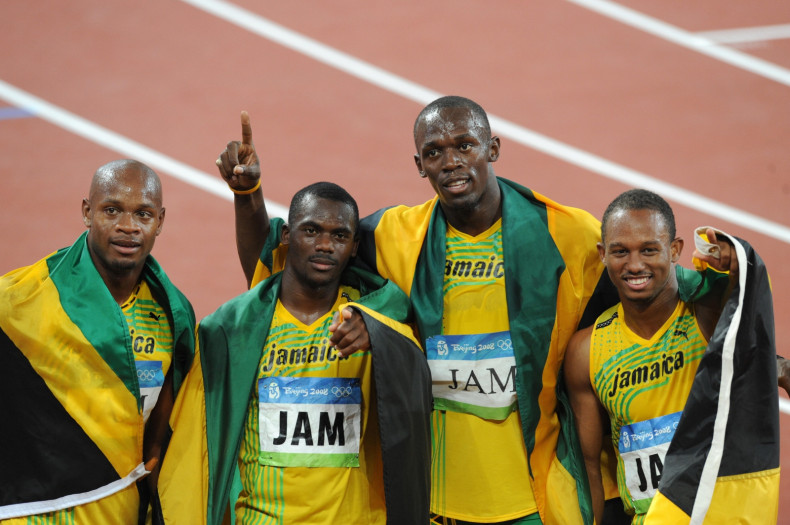 Nesta Carter is reportedly the Jamaican athlete who tested positive for a banned stimulant at the 2008 Beijing Olympic Games. The 30-year-old sprinter was part of the world record-setting Jamaican 100m relay team in Beijing, which also featured Michael Frater, Asafa Powell and Usain Bolt.
Carter's retested A sample was reportedly found to contain the banned stimulant Methylexaneamine and if the B sample returns the same evidence, he could face a public reprimand or up to an 18-month suspension, according to the Jamaica Gleaner. Carter ran the first leg as Jamaica's 4x100m relay team ran a world record time of 37.10 seconds to win gold in Beijing.
He was also a member of the gold-medal winning relay teams at the World Championships in Daegu, Moscow and Beijing, as well as the victorious 2012 team in London. As an individual sprinter, Carter won a bronze medal at the 2013 World Championships.
In previous cases, the presence of Methylexaneamine has led athletes to be stripped of their medals, which means that Bolt and the other relay team members could also lose their medals. However, Carter has yet to publicly address the issue and is still awaiting the results of his retested B sample.
The Jamaican's sample from the Beijing Olympics is one of more than 400 the International Olympic Committee plans to retest thanks to improve doping technology. Meanwhile, Carter has yet to race this season because of an ongoing foot injury.