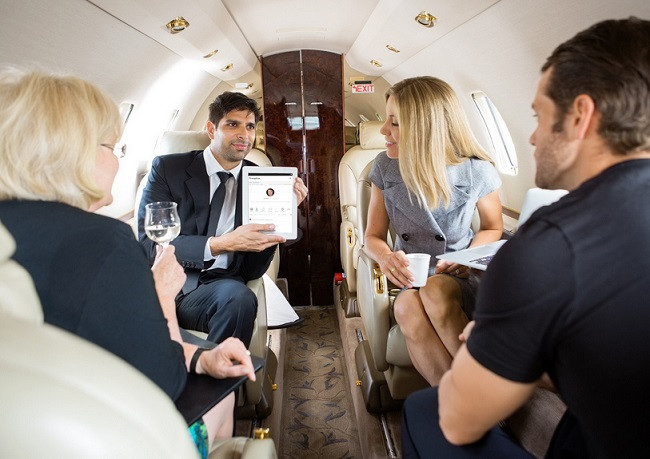 A new social networking site for society's elite has been launched. Netropolitan is an exclusive online country club for busy rich people who have "more money than time" .
The network was created by James Touchi-Peters, a Minneapolis-based conductor and composer who had trouble finding people online who shared his interests.
"I saw a need for an environment where you could talk about the finer things in life without backlash – and environment where people could share similar likes and experiences," he told CNN.
He explained the expensive fee to join ($6,000) plus a $3,000 annual fee would ensure members remained exclusive but private.
Netropolitan has similar features to Facebook with user profiles, notifications and messages, while members must be at least 21.
All accounts come with unlimited cloud file storage and it is available on desktop and mobile servers. There are also smartphone and tablet apps for iOS and Android.
"We simply cannot stress enough how important preserving our members' privacy is to us," a company spokesman said. "Other than announcing at our launch that we already have several hundred members, we will never publicly state the exact number of members in the club. And, especially, we will never release or verify the identity of any of our members – ever."
On its site, the company claimed: "You can create groups, have conversations about everything from fine wines to classic cars to vacation destination recommendations".
Touchi-Peters stressed the network was not "a concierge service".
"Our Member Service Associates will not book you a charter jet, or find you tickets to a sold-out Broadway show," he said.
"They exist solely to help members technically navigate and find their way around the social club."
He views it in the same way as any other country club.
"They have initiation fees and yearly dues for members," Touchi-Peters said. "Netropolitan is an online country club, focused on connecting members around the world. We believe there is a need for a community like this and we are filling the need."