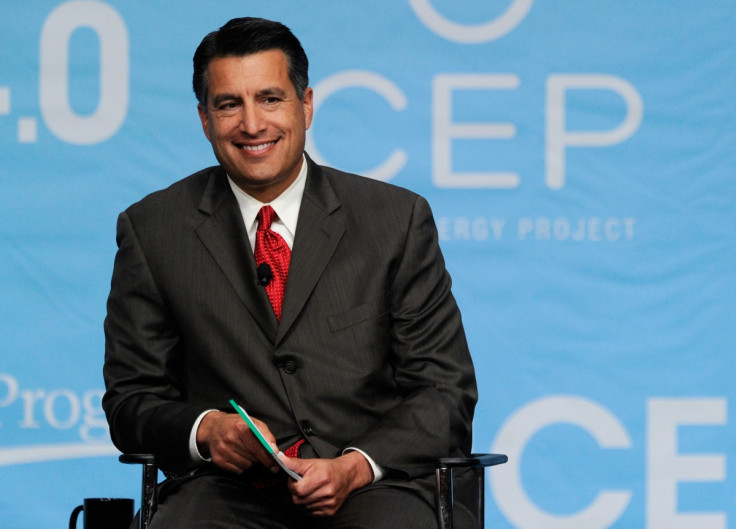 Nevada Governor Brian Sandoval has informed the White House and members of Congress that he does not want to be considered as a replacement for the late Supreme Court Justice Antonin Scalia. The Republican was reportedly in the list of recommended candidates for the position submitted by Democrat Minority Leader Harry Reid to President Barack Obama.
"Earlier today, I notified the White House that I do not wish to be considered at this time for possible nomination to the Supreme Court of the United States," the 52-year-old governor said in a brief statement. "I have also spoken to Senators Reid, Heller and McConnell and expressed the same desire to them."
Sandoval added: "The notion of being considered for a seat on the highest court in the land is beyond humbling and I am incredibly grateful to have been mentioned." Senator Dean Heller, Nevada's junior senator, released a statement following Sandoval's decision, ABC News reported. "As a friend and former colleague of Governor Sandoval's, I believe he is eminently qualified for this position," Heller said. "But, I support his decision to withdraw his name from consideration for the Supreme Court vacancy. I hope the next president will consider him in the future."
According to ABC News, Sandoval was on a list of recommended candidates and had allowed the vetting process to move forward. However, a spokeswoman for the governor told reporters, "Neither Governor Sandoval nor his staff have been contacted by or talked to the Obama Administration regarding any potential vetting for the vacancy on the US Supreme Court."
Reid, also from Nevada, met with Sandoval on 22 February to discuss whether he would be interested in filling the vacancy left by Justice Scalia's sudden death, The Washington Post reported. Sandoval was considered by many to be a good potential candidate as he is perceived as a moderate Republican who had expanded Medicare in his homestate and raised taxes to fund education efforts.
Senate Republicans have held steadfast in their decision to boycott all potential nominees by President Obama. On 24 February, they announced they would not even hold a hearing if Sandoval was nominated because they believe the next president should be the one to fill the seat on the high court.
White House press secretary Josh Earnest declined to comment about the ongoing selection process or Sandoval's decision. "Even after the fact I'm not going to get into a lot of details about who is on the president's list and who is not," he told reporters. "In part, that's because the list is not final."