Justice Antonin Scalia, one of the most conservative members of the US Supreme Court and a leading figure in American life for over three decades has died, aged 79.
Leading the tributes, President Barack Obama called him "an extraordinary judicial thinker" with "an incisive wit", who for almost 30 years had been "a larger than life presence on the bench." But even as Justice Scalia's service was being honoured, the political squabbling over who should replace him had begun. His death could shift the balance of power on the US high court, allowing President Barack Obama to add a fifth liberal justice to the bench.
The court's conservative 5-4 majority has recently stalled major efforts by the Obama administration on climate change and immigration. With the Supreme Court now balanced between four liberal judges and four conservative, President Obama now has the chance to tilt the scales again.
But any nominee he puts forward would have to be approved the Republican controlled senate, which could delay the decision until after the 2016 presidential election. Already Republican presidential candidate Donald Trump has said his party's senators should "delay, delay, delay" and the house's Majority Leader Mitch McConnell has said the post "should not be filled until we have a new president."
President Obama said he hoped the Senate would respect his nomination to the court and "fulfil its responsibility to give that person a fair hearing and a timely vote", while Hillary Clinton, a candidate for the Democratic nomination to replace him, said Mr Obama "is president of the United States until Jan 20, 2017." "That is a fact my friends, whether the Republicans like it or not," she said.
The longest it has ever taken the Senate to confirm a Supreme Court nominee is 125 days. Once confirmed they officially serve life terms, although most retire. There is no tradition of leaving a Supreme Court seat vacant because of an impending presidential election.
Born in March 1936 in Trenton, New Jersey, Justice Scalia was the only child of Salvatore and his mother, the former Catherine Pannaro.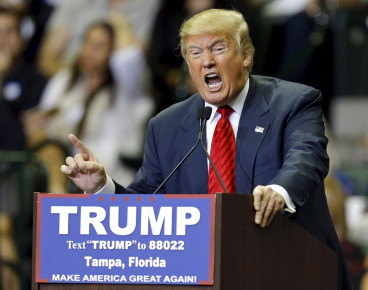 While his mother, a teacher, was second generation Italian American, his father entered the United States through the infamous Ellis Island immigrant inspection station, the gateway for millions of people to enter America.
Just 17, Salvatore learned English and became a professor of Romantic languages at Brooklyn College, although the family lived in the Queens area of New York City.
As the only child of his generation on either side of his family, the youngster known as "Nino" was doted upon, but that didn't stop him from graduating first in his class at the St Francis Xavier military prep school.
Turned down by Princeton, his first choice of college, he went on to Georgetown, the nation's oldest Catholic and Jesuit university in America's capital Washington DC. Top of the class again, in his valedictorian speech he told his fellow students: "If we will not be leaders of a real, a true, a Catholic intellectual life, no one will." Three years later, in 1960, he graduated magna cum laude from Harvard Law school and married Maureen McCarthy with whom he would go on to have five sons, four daughters and dozens of grandchildren.
"We're old fashioned Catholics, playing what used to be known as 'Vatican Roulette'," he once told the US TV show 60 Minutes.
After joining a private practice and teaching law, in 1971 his first government role was in Richard Nixon's administration as general counsel to the Office of Telecommunications Policy. He would go on to hold several other roles before briefly returning to teaching. After Ronald Reagan came into power in 1981, he was interviewed for the job of solicitor general but lost out. So he went on to serve on the US Court of Appeals for the District of Columbia Circuit.
Five years later, when Chief Justice Warren E. Burger announced that he was stepping down, the then 50-year-old Scalia, became the first Italian American to sit on the Supreme Court bench.
Sailing through his confirmation hearings and was approved 98 to 0, something future US Vice President Joseph Biden, then a Democratic senator from Delaware, said was the vote he most regretted because Scalia was "so effective." Throughout his career, the outspoken justice was a vocal opponent of abortion, affirmative action and what he called the "homosexual agenda", often writing scathing dissenting opinions.
He was also one of the most prominent proponents of "originalism", the conservative legal philosophy that believes the US Constitution has a fixed meaning and does not change with the times. Justice Scalia also wanted to lower the wall of separation between church and state, endorsing school prayer, nativity displays on public property and public money for religious schools.
Perhaps his most important opinion he delivered was on the District of Columbia v Heller, a landmark case that reaffirmed an individual's right to possess a handgun. While many lower courts had previously interpreted the US Constitution's Second Amendment to mean that only members of state militias like the National Guard could own weapons, Justice Scalia's opinion clearly stated that it required more than that.
The Second Amendment "surely elevates above all other interests the right of law-abiding, responsible citizens to use arms in defence of hearth and home," he wrote.
Justice Scalia also played a key role in the controversial Supreme Court ruling that secured George W Bush's first presidential term in 2000. After the closeness of votes in Florida led to a recount, Bush and his rival Al Gore took the race to the White House into the courts.
After issuing an emergency stay to stop the vote counting Justice Scalia wrote: "The counting of votes that are of questionable legality does in my view threaten irreparable harm to [Bush], and to the country, by casting a cloud upon what he claims to be the legitimacy of his election."
The decision effectively decided the presidency for Bush who became only the fourth American leader to win while securing fewer popular votes nationwide.
He would continue to be an outspoken opponent of abortion, affirmative action and same sex marriage until his 14 February death at a ranch in West Texas.
Although the cause of death was not immediately released, a spokeswoman for the US Marshals Service, which sent personnel to the scene, said there was nothing to indicate the death was the result of anything other than natural causes.