Philippines President Rodrigo Duterte has offered to sponsor Turkey and Mongolia to join the 10-member trade bloc, the Association of Southeast Asian Nations (Asean) ... never mind their geographic location.
The Philippines holds the rotating chairmanship for the bloc this year.
Speaking to reporters in the Philippines on Tuesday (16 May), he said that the leaders of Turkey and Mongolia had told him of their wish to join the bloc when they were in China over the weekend for a summit on the Silk Road initiative.
The president had held separate meetings with Turkish President Recep Tayyip Erdogan and Mongolian Prime Minister Jargaltulga Erdenebat, on the sidelines of the summit in China.
"They want to join Asean and since I am now the chair, the Philippines is, they wanted me to sponsor their entry and I said, 'Yes, why not,'", Duterte said, reported AFP.
The Asean member countries - Brunei, Cambodia, Indonesia, Laos, Malaysia, Myanmar, Philippines, Singapore, Thailand and Vietnam - are located in Southeast Asia.
Turkey, which borders the Middle East, is in between Europe and Asia. The Nato member, has been trying to join the European Union for years.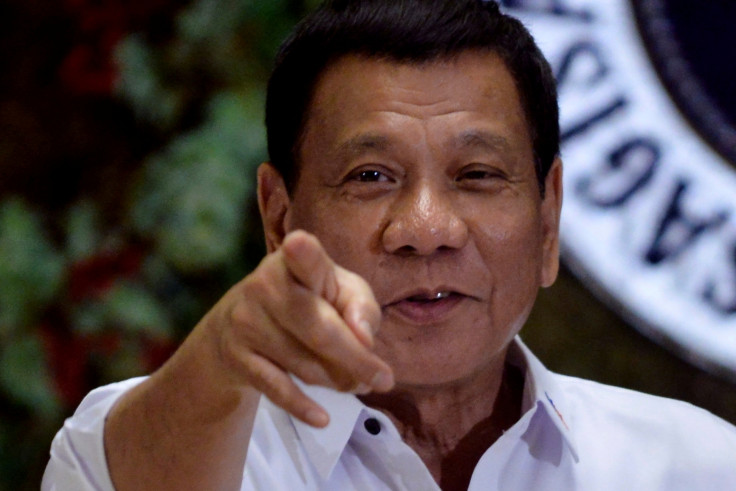 Mongolia on the other hand is located between China and Russia, AFP reports.
The geographic location of these two nations was not lost on Myanmar's Aung San Suu Kyi who asked Duterte if he had considered their locations when agreeing to sponsor their membership.
Duterte however insisted that both Turkey and Mongolia are part of the region. "They are. I would say that they are," he said.
"Turkey seems to be ambivalent on whether to be a bridge of Europe and Asia or being an Asian ... Sometimes they say they are part of Asia. Sometimes they say they are a bridge of Asia to Europe." Duterte says.
Asean says Turkey and Mongolia have not sought membership
Meanwhile the Asean Secretariat told AFP that both Turkey and Mongolia have "never applied" for membership to the bloc.
"This issue has never come up for discussion in Asean," Lee Yoong Yoong, the secretariat's community affairs director told the newswire.
So far Timor Leste, or East Timor, has been seeking membership into the group. It currently holds observer status.