Ridley Scott's eagerly-anticipated Prometheus sequel Alien: Covenant finally reaches cinemas next week and in the run-up, 20th Century Fox has released a new featurette that centres on Katherine Waterston's protagonist Daniels. (Who, despite being one badass woman in space, is not a carbon-copy of Sigourney Weaver's Ripley, the Fantastic Beasts actor has previously stated).
The clip sees Waterston's Daniels wasting time on the titular spacecraft; daydreaming, cooking and playing cards with her fellow crew members. Well, before a neomorph makes its way onto the ship, things start going from bad to worse and she has to step up, that is.
Fortunately, she seems to be one tough cookie and the sneak peek concludes by saying "she won't go quietly." Given that the footage centres entirely on Daniels, it seems the 'she' is in reference to her. However, any hardcore Alien fan knows that xenomorphs are particularly when they're of the female persuasion, so it could very well mean the extraterrestrial instead.
Waterston, 37, previously teased details about her character to Collider, explaining: "She's the chief terraformist on this colonization mission, so she's basically a space gardener. She's an impressive woman, and she's smart and capable and everything, but she's just a member of the crew.
"She's not a warrior or anything. It's just that the circumstances push her into a very unexpected kind of combat, and she just happens to be one of those people, it turns out, that when push comes to shove, she's got a great deal of strength and confidence. It's not necessarily something she knows about herself."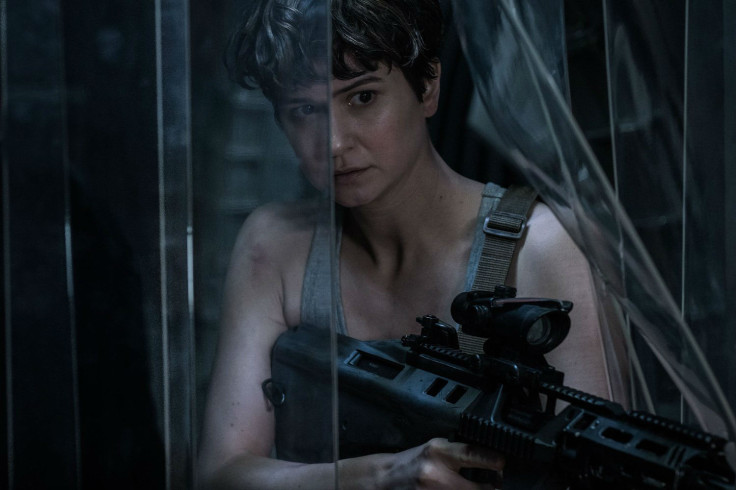 Also starring Danny McBride, Carmen Ejogo, Billy Crudup, James Franco and Michael Fassbender, Alien: Covenant centres on the coupled-up crew of a colony spacecraft, who travel to an uncharted planet in the hope that thousands of people back on Earth can eventually migrate there. Soon after they arrive they discover the land is dark and dangerous and the "sole" inhabitant is android David. But of course, it doesn't take them long to find out that there's also some scary-looking extraterrestrials lurking about to terrorise them too.
Alien: Covenant will be released in the UK and the US on 12 May 2017.