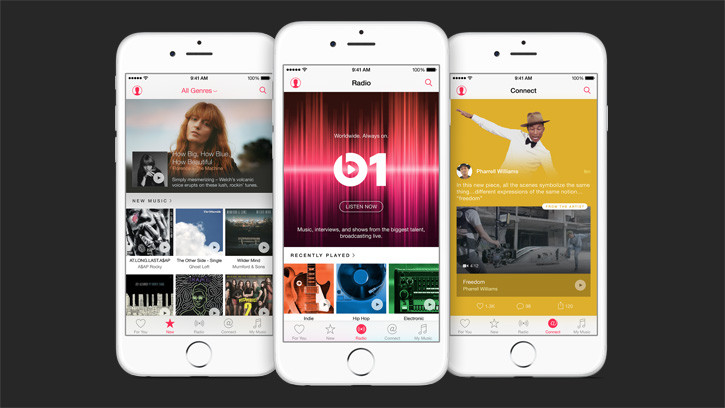 Android fans are in for some exciting news as the iPhone maker has just released a new feature update for Apple Music that allows songs to be saved directly from the app to their device's SD card. Offline playback of downloaded songs from Apple Music is now possible on your Android device, thanks to the addition of this long-awaited feature for Android via Google Play Store.
Here is the official description of the new features introduced into the music app as mentioned on the Play Store:
• Check out the full schedule of Beats 1 shows, making it easy to tune into your favorite ones
• Browse My Music by Composers, and Compilations, which help you find music like your classical albums or movie soundtracks
As iDownloadBlog sums up, the ability to save Apple Music songs to SD cards would be more beneficial to Android users than iOS as the former supports up to 512GB of microSD expansion, while the latter is constrained to just 128GB of internal storage without any support for microSD slot. In other words, Android music lovers could store a lifetime's worth of songs on their device by using the expansive microSD storage capability.
Android users can now view the complete schedule of upcoming shows and filter out their favourite music shows based on composers or compilations. This customised filtering and searching mechanism will make it a lot easier to classify songs based on user-specific taste and needs.
It is reported that the music app in Android works similar to its iOS counterpart and enables users to stream music content directly via Apple's online catalogues (without having to actually download them) at a monthly price of £6.85 ($9.99). The app is available for a 3-month free trial for both iOS and Android users, so that they can try out the app before they actually decide to pay for it.
Interested users can download the latest version of Apple Music app for free on Android via Google Play Store.