New cross party group armed with £20m war chest launches campaign for Brexit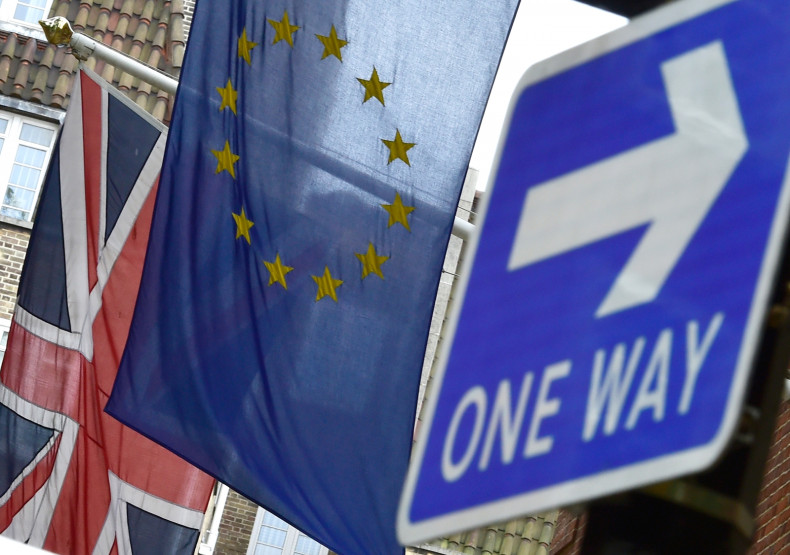 Vote Leave, a new cross-party campaign to urge Britons to vote the UK out of the European Union will be launched on Friday (9 September). The campaign, which is financially backed by some major names in the business and financial world is set to have a war chest of £20m.
The three treasurers of the campaign will be major Conservative donor and City millionaire Peter Cruddas, Labour's biggest private financial backer, John Mills and Stuart Wheeler, a Tory donor and recently turned Ukip supporter. Up to £20m is expected to be spent on the campaign. It is also backed by founders of some of Britain's well-known companies.
The three treasurers will help drive the campaign and attract funding before formal limits on spending are introduced four months before the start of the referendum, the Telegraph says. Other backers for the Brexit campaign include: former Dixons chairman Lord Kalms, Phones4U founder John Caudwell, former Channel 4 chairman Luke Johnson, Foyles bookshop chairman Christoper Foyle, Reebok founder Joe Foster, property developer Michael Freeman.
Vote Leave is formed from three existing pro-Brexit campaign groups - Business for Britain, Conservatives for Britain and the Labour Leave campaign. It also has the support of author Frederick Forsyth and Nobel laureate Lord Trimble.
The campaign group is set to outline its case for leaving the UK on growing concerns that Prime Minister David Cameron will not be able to secure enough changes in the current EU set up that will be favourable for Britain. Vote Leave will say that even if the UK leaves the EU, it can still develop a "new friendly relationship" with the EU based on free trade deals.
It is also seeking an independent say at institutions such as the World Trade Organization. "Technological and economic forces are changing the world fast. EU institutions cannot cope." It said a vote to leave and a better, friendlier relationship with the EU is "much safer than giving Brussels more power and money every year."
In an article for the Telegraph, Foster accused British politicians of giving away control over key parts of the UK economy. "Entrepreneurs have suffered, smaller businesses have been hit and innovation has been stifled.
"We have sent billions to the EU each year and got little in return. That's why many business leaders have now decided to back the campaign to leave the European Union."
The group will say that £350m is paid by UK taxpayers each week to the EU. The central argument of the referendum, which is expected to take place before the end of 2017, with no date as yet fixed, is expected to be whether the UK really gains or loses economically by being in the bloc.
The BBC said that Vote Leave hopes to become the official campaign, designated by the Electoral Commission. It and Leave.EU, the campaign backed by Ukip leader Nigel Farage and the party's multi-millionaire donor Aaron Banks have had talks and may eventually join forces. For now, however, they are being run as separate campaigns.
Cameron to host Merkel at the Chequers Friday evening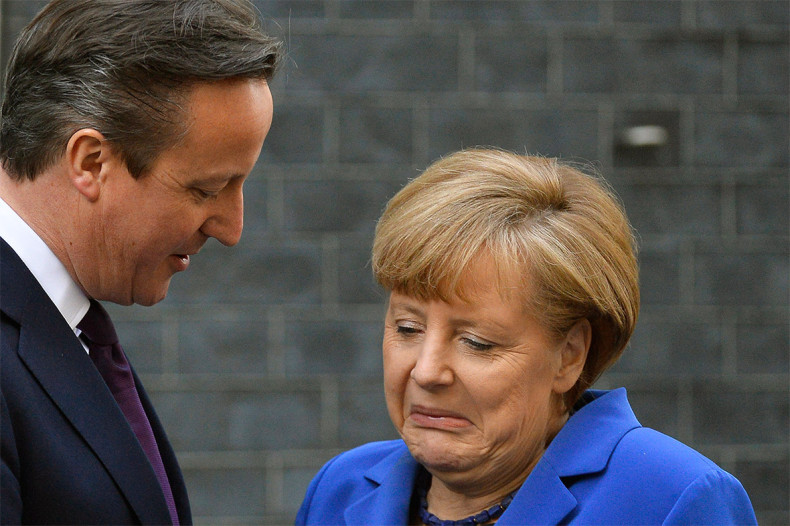 Ironically, the launch of the campaign will coincide with German Chancellor Angela Merkel's visit to Cameron's country retreat in Chequers on Friday evening where the Prime Minister is expected to continue his efforts to secure support for his EU reform agenda.
The Telegraph said Merkel is expected to ask Cameron to clarify what reforms he is seeking as there are concerns in Germany that Britain is being too "vague" about what it wants. Cameron has promised to re-negotiate ties with the 28-member bloc before a referendum is held. He has said that he is confident of securing reforms that would allow him to back keeping Britain in the EU.