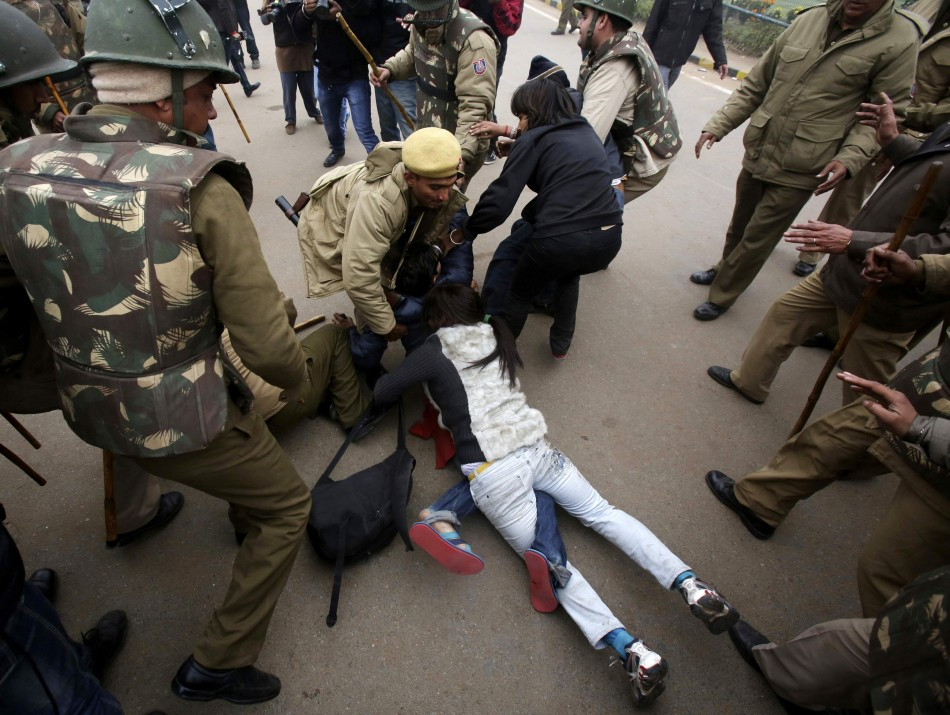 Police in New Delhi have clamped down on protests connected with India's recent gang rape incident, using tear gas and water cannon to disperse defiant protesters.
A day after clashes erupted between the police and the protesters outside Rashtrapati Bhavan (the presidential palace), the Indian government imposed a ban on protests in important places across the capital.
A 34-km stretch which houses the presidential palace, parliament, the prime minister's residence and India Gate has been cordoned off for rallies and demonstrations.
The government has imposed banning orders to tackle the escalating outrage on the streets. The orders state: "Whoever, being armed with any deadly weapon, or with anything which, used as a weapon of offence, is likely to cause death, is a member of an unlawful assembly, shall be punished with imprisonment of either description for a term which may extend to two years, or with fine, or with both.".
Scores of people who battled against forceful eviction have been detained by the police and put in makeshift prisons.
Transportation has been badly hit, with many metro services suspended and fewer vehicles on the roads.
"We will not let protesters gather at India Gate, if people try to enter the area they will be detained," said a police official.
Many protesters, mostly young men and women, had spent the night on the streets. A small group of protesters met Sonia Gandhi, the chair of the ruling coalition. Gandhi, a powerful female figure in the Indian polity, has assured tough action against those responsible for the heinous crime.
"Sonia has assured that the accused will be given harsh punishment. We will meet the judge also. We are Indians, we won't give out our names," said one of the protesters after the meeting. The government has appealed to the protesters to "maintain peace".
Meanwhile, the condition of the 23-year-old victim, who was brutally gang raped and beaten with an iron rod in a moving bus, has worsened in the last few hours.
"We are subjecting her to all examinations and procedures. She continues to be critical," physician B D Athani who is treating the female student told the Press Trust of India. The doctors had earlier said that her condition was stable.