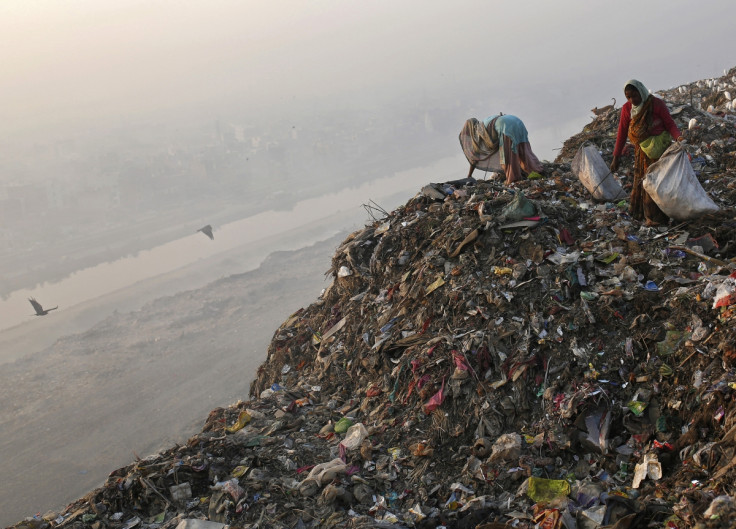 The Indian capital, New Delhi, is reeling under a severe garbage crisis following protests by sanitary workers. Despite the ruling party's intervention, there has been no credible solution in easing the precipitating crisis of garbage piling up.
Workers of the Municipal Corporation of Delhi (MCD) — which is tasked with keeping the national capital clean — have been protesting against non-payment of dues for nearly 10 days. Although the Delhi High Court exhorted the workers to resume operations, the issue has not yet been resolved.
The problem is widely being seen as a tussle between the Bharatiya Janata Party (BJP), which rules the federal government, and its opposition Aam Aadmi Party, (AAP) which governs New Delhi. The MCD works under the BJP-led central government.
Rapping the MCD on its knuckles, the Delhi High Court recently observed: "If salaries have been paid, they cannot hold the city to ransom." It said: "We are right now concerned about the third dimension, of hardship caused to citizens." The AAP has sought funds from the central government to meet the expectations of the union workers, who have been involved in the protests.
Still, Rajesh Mishra, president of the United Front of MCD Employees said: "We have heard about the notices to resume work but we are agitating for a permanent solution, which is yet to be found. So, our strike continues."
New Delhi's Deputy Chief Minister Manish Sisodia, who is currently in charge as Chief Minister Arvind Kejriwal is on medical leave, has been speaking to all parties involved in the process. Although he has repeatedly expressed hopes, there has been no significant improvement.
"They have assured me that they are making all efforts to get the striking employees back to work," Sisodia tweeted after meeting key government officials. The Public Works Department has been temporarily asked to clear the garbage piling up on the outskirts of the city.
Blaming the BJP, Kejriwal said: "This is a conspiracy by BJP to keep the Delhi government under constant crisis. It is creating such an environment because they don't want Delhi government to do any work. It just shows the dictatorship tendencies of Modi government; see how they got President's Rule imposed in Arunachal Pradesh. They want to create an environment here conducive to imposing President's Rule in Delhi too."