New Delhi's skies have been blanketed with a thick haze of smog for over a week, as residents of India's capital and surrounding areas struggle to cope with the dangerous levels of air pollution. Hundreds of people staged a protest on Sunday (6 November) over the worsening air quality in the city, demanding immediate and effective steps from authorities.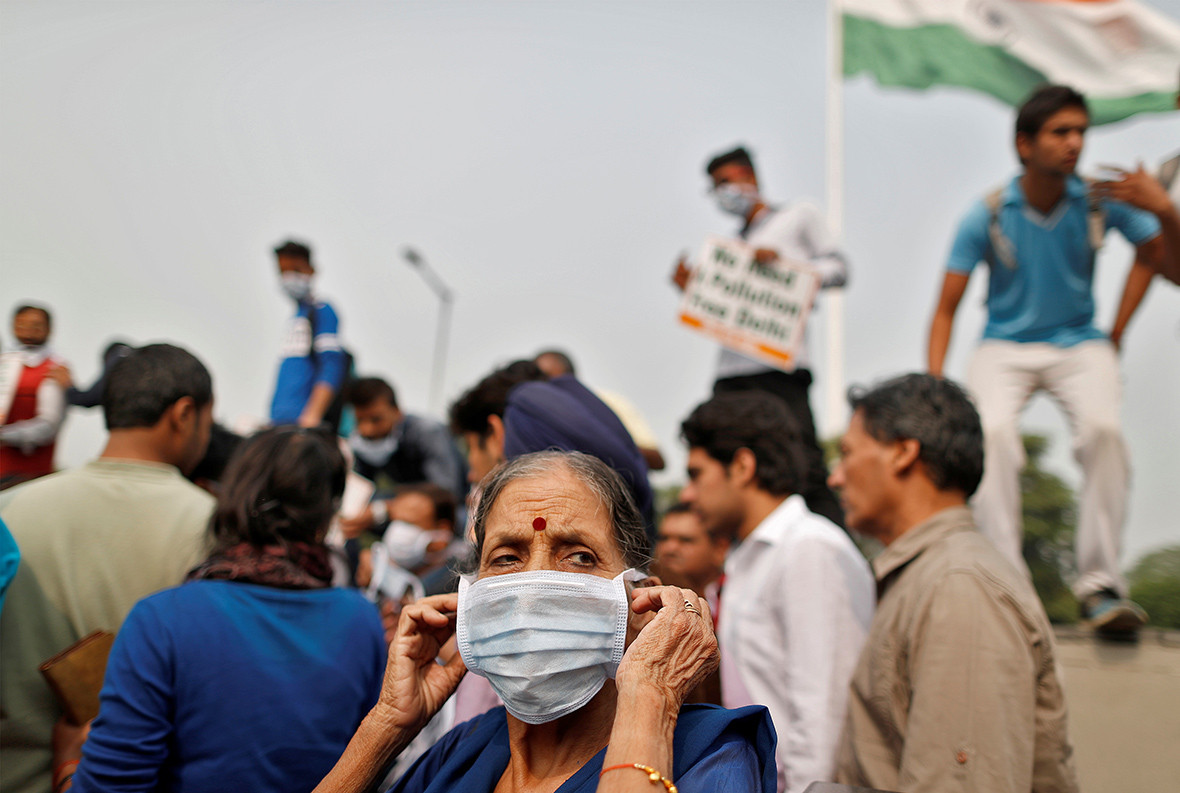 The heavy smog has forced the city to close its schools and construction sites, prompting similar measures in nearby areas. New Delhi has also ordered the temporary closure of a nearby coal-burning power plant. A combination of smoke from burning farm residue in surrounding states, fireworks for the Hindu festival of Diwali, dust from construction works and vehicle emissions pushed up levels of the most dangerous particles, known as PM 2.5, to more than 15 times the safe limit.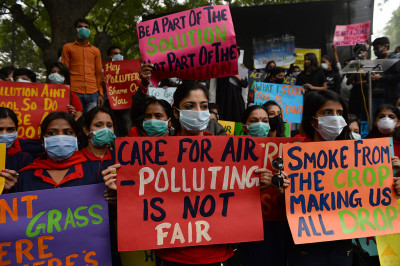 "After Diwali there was a lot of smog in Delhi. Kejriwal government and other governments are indulging in a blame game over pollution saying that the polluted air is coming from Haryana and Punjab. The government is very late in taking action in this matter," Arun Sharma, a resident, told Reuters. Referring to the city as a "gas chamber" New Delhi's chief minister, Arvind Kejriwal, said all construction and demolition would remain on hold for five days, and schools will be shut for three days. Kejriwal has also banned the use of all diesel-powered electricity generators for the next 10 days.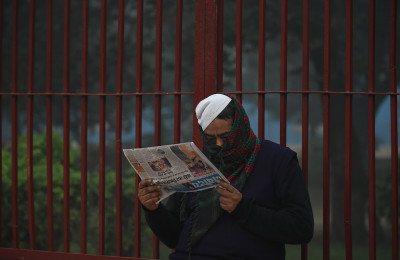 There are no official air-pollution monitors set up in the Delhi suburban areas. In both New Delhi and Lucknow, the levels of PM2.5 — the tiny particulate matter that can clog lungs — were at least above 400 micrograms per cubic meter on Monday (7 November) – over 40 times what the World Health Organisation considers ares safe, and more than six times the limit set by Indian law. Some monitoring points were registering levels much higher, which means New Delhi certainly ranks among the world's most polluted cities.