A new developer changelog for Android L Preview (LPV79) which is compiled via Android Open Source Project (AOSP) source code has now been generated by Al Sutton of Funky Android using the modified version of the source script written by JBQ.
The changelog does not specify any changes to the proprietary components added by Google or any hardware manufacturer, but imports basic feature changes from the Android 4.4 code base to L-preview release via AOSP.
Check out the partial changelog for Project: Platform/dalvik and some popular Google devices in the screenshots below:

Project: device/Samsung/manta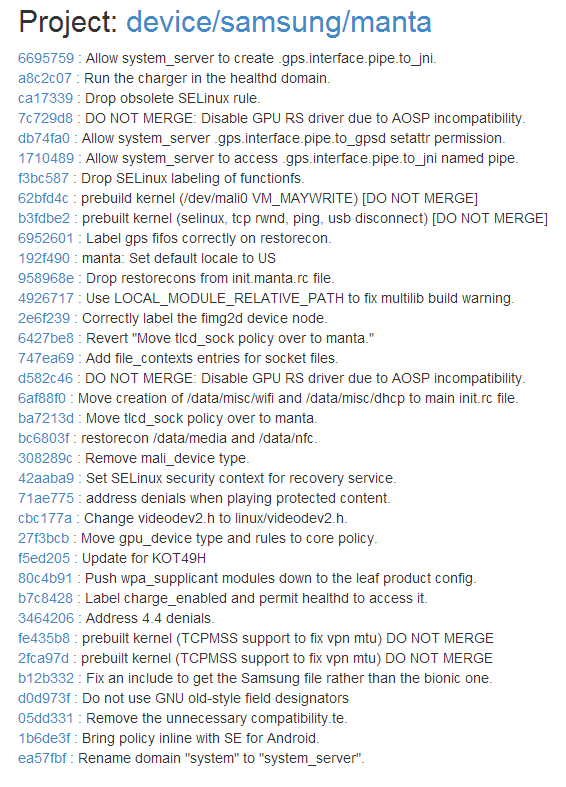 The latest updates to the L-preview release seem to be based on GPL-licensed projects with a periodic release schedule by Google and the complete list of changelog sums up to a staggering 60,305 commits.
Project: device/lge/mako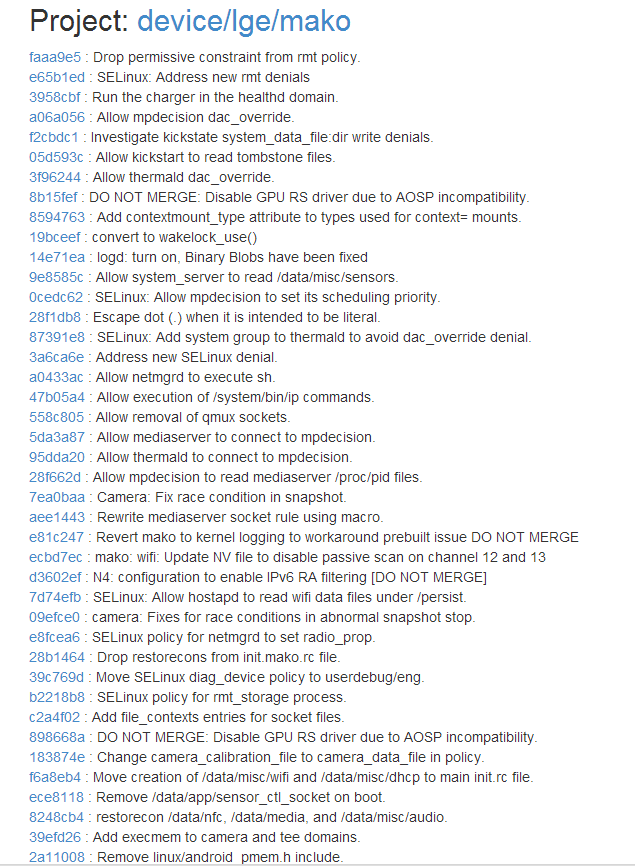 As Android Police reports, the sum of commits even after excluding the Chromium project stands at 36,637, which translates to a hefty 5MB file size.
Project: device/asus/grouper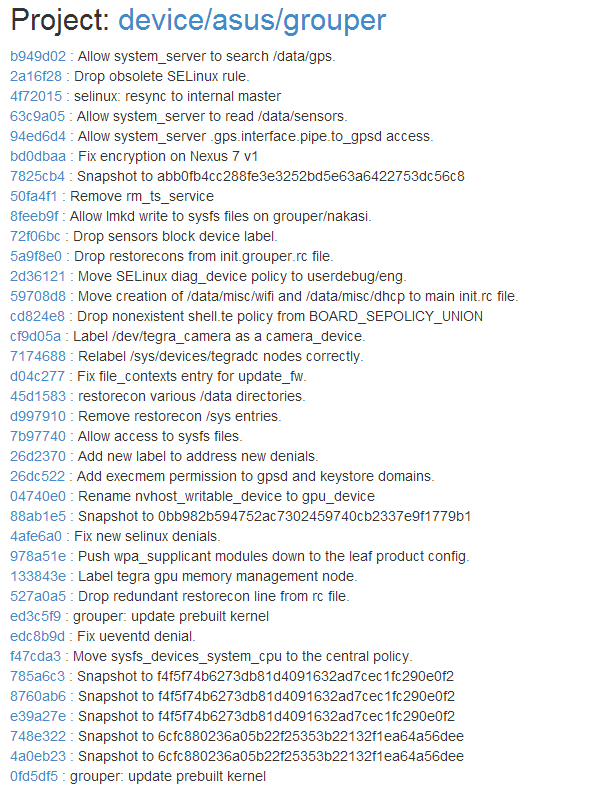 On the contrary, the full changelog including Chrome commits weighs in at a massive 10MB which is allegedly causing random crashes or freezes for some users running Firefox while it is not yet known if this issue affects other browsers as well.
Project: device/lge/hammerhead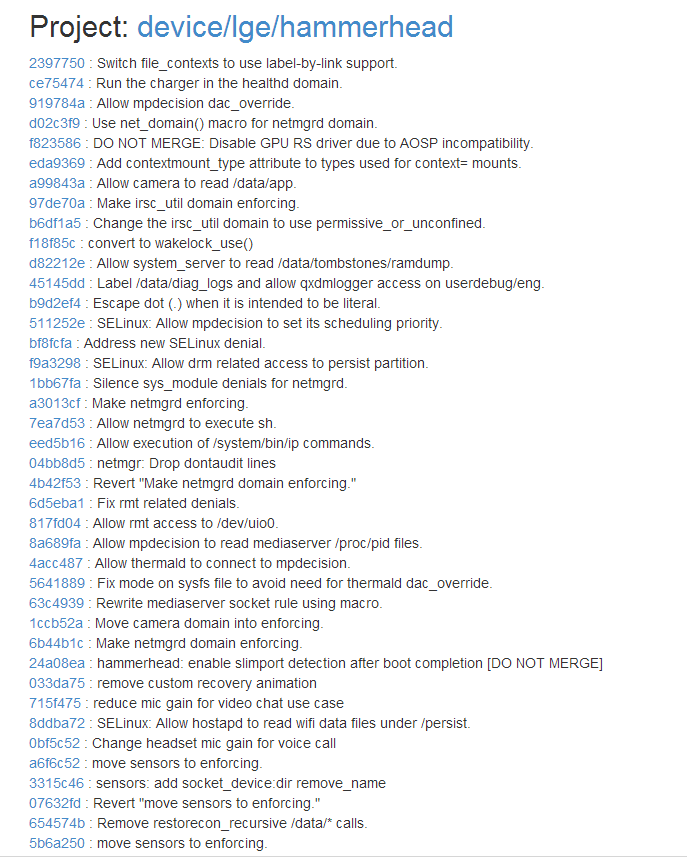 You can find the complete changelog for Android L Developer Preview (including Chromium changes) with build number LPV79 here. Also, check out partial changelog for Android L Preview without Chromium changes here.