Saudi Arabia: Father shoots male doctor for helping his wife deliver their baby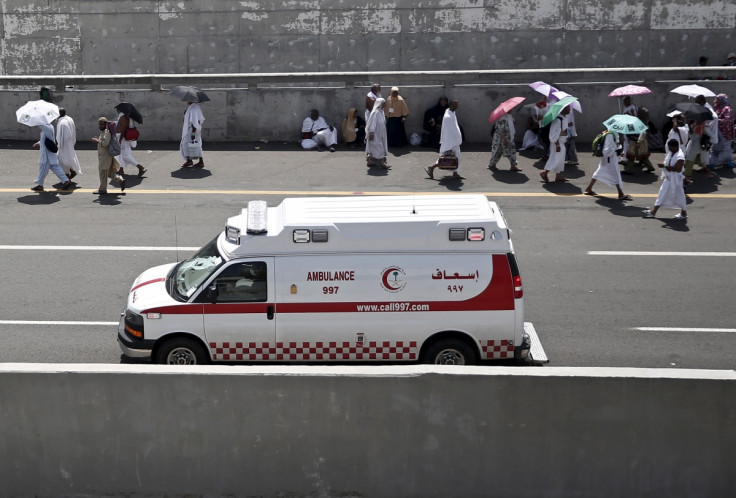 Instead of thanking a doctor for helping in the delivery of his new-born baby, a father took out a gun and shot him at close range because he believed that a man should not have helped his wife give birth. Despite being shot in the chest, Dr Mohannad al-Zubn is said to be recovering in hospital.
The injuries sustained by the Jordanian doctor are not thought to be life-threatening, a spokesperson at the King Fahad Medical City in Riyadh said. The incident took place last month.
London-based agency The New Arab news said that the new father had gone to the hospital and asked to see the doctor, under the pretext of wanting to thank him. However, when they met outside the garden, he pulled out the gun and shot him.
"The husband came to the hospital looking for the doctor and shot him in the chest in an attempt to kill him for helping his wife delivery a baby," the spokesperson said. The father managed to run away but was arrested by police.
Saudi Arabia has very strict laws governing gender segregation in public places. Male doctors in Saudi Arabia can only legally treat women in extreme circumstances, and then only with the presence of a male guardian.
In 2014, the Ministry of Health issued a directive that male medical workers could only examine female patients if a woman nurse was also present. "Women are prohibited from exposing body parts to male doctors in Islamic law, especially during childbirth. This does not include medical emergencies. Islamic jurisprudence makes exceptions," Qais al-Mubarak, a member of the Council of Senior Scholars said, according to the report by The New Arab.
In 2011, more than 100 doctors and religious leaders urged the Ministry of Health to build women-only hospitals. A Saudi woman launched a Facebook group campaign called Pure Hospitals to lobby for an all-female hospital.
"The mixing of men and women in hospitals and other places leads to corruption and vices such as exchanging looks, breakdowns in barriers between men and women, and unethical relationships forbidden in Islam," Arab News reported the woman as saying.
© Copyright IBTimes 2023. All rights reserved.