IBTimes UK takes a first look at the all-new Ford Mustang at the company's Go Further event in Barcelona.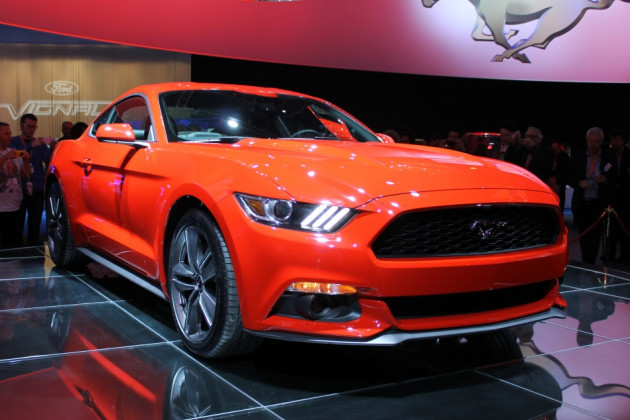 The sixth generation Mustang is the first iteration of Ford's iconic musclecar to go on sale in the UK and Europe, venturing beyond its native North America into a world where emissions and sharp handling go hand-in-hand with the brash design and big power Mustangs are known for.
Unveiled at Ford's Go Further event in Barcelona, featuring company chairman Bill Ford, the new Mustang is looking to steer the brand into unchartered territory - not just with the way it looks, but by offering right-hand-drive, drastically uprated suspension and chassis, and giving the car an efficient Ecoboost engine.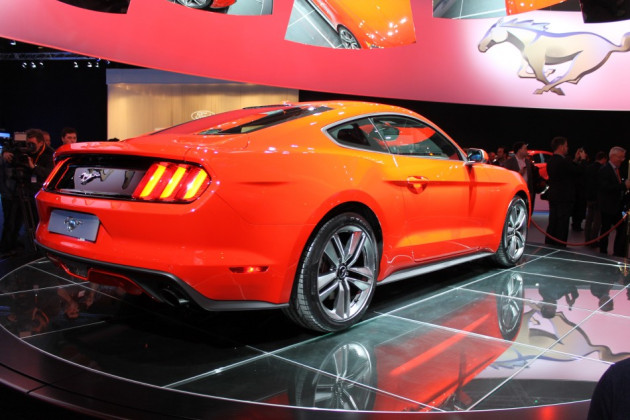 Joining the unchanged 5.0-litre V8 engine from the current model - itself producing 420bhp - is Ford's innovative Ecoboost motor, which is a comparatively small at 2.3 litres and four cylinders, but produces and not-insignificant 305bhp and 300lb ft of torque.
Purists will no doubt see this engine as sacrilege in a car synonymous with Steve McQueen and power sliding, but more than 300bhp shouldn't be discredited too quickly, and its improved efficiency will strike a chord with UK drivers battling with ever-increasing petrol prices.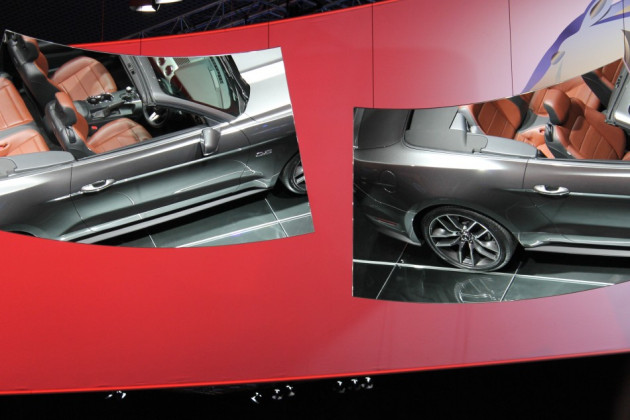 There will also be a mid-range 3.7-litre V6 with 305bhp, but this engine will not be coming to the UK. All models get the choice between six-speed manual and automatical gearboxes with optional steering wheel-mounted paddles.
In bringing the Mustang to the UK and Europe, Ford has given the car a sleeker, lower design with narrower A pillars between the windscreen and front windows, a wider stance, redesigned front and rear lights, and an improved interior - although we're yet to see this last aspect up close to judge quality for ourselves.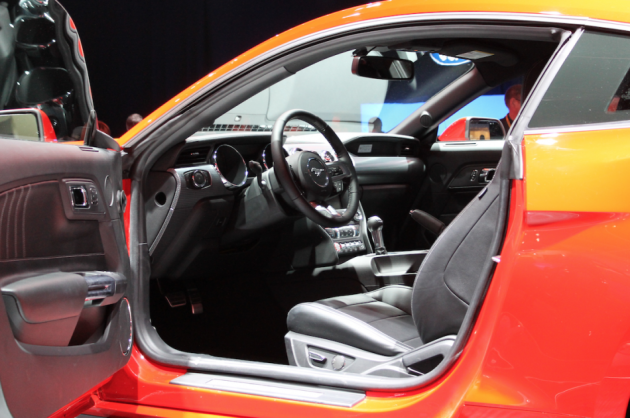 There are also many European-friendly changes under the skin, such as all-new front and rear suspension - Ford has finally ditched the Mustang's rear leafspring setup in favour of fully independent suspension which will make for a sharper, stiffer drive.
Ford used its Go Further event to also reveal the new Mustang convertible, which was developed jointly with the hardtop and will also go on sale next year, initially in the US, before both models head to the UK and Europe in 2015 - by which time the car's V8 will have had its output increased to 500bhp.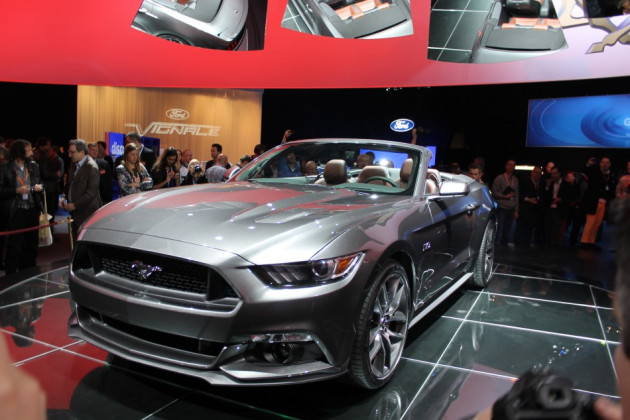 There's no word yet on a Shelby version of the sixth-generation Mustang, but we wouldn't rule out seeing one in the future - and possibly a version modified by Mountune, too; the UK-based tuning company has already worked wonders on Ford's highly-acclaimed Fiesta ST.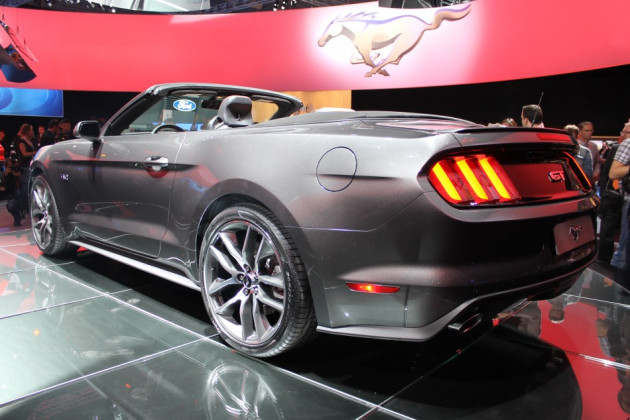 Ford is yet to announce prices for the Mustang, but we're expecting it to cost from £30,000 in the UK, with the V8 model commanding a £5,000 premium.
Read More: