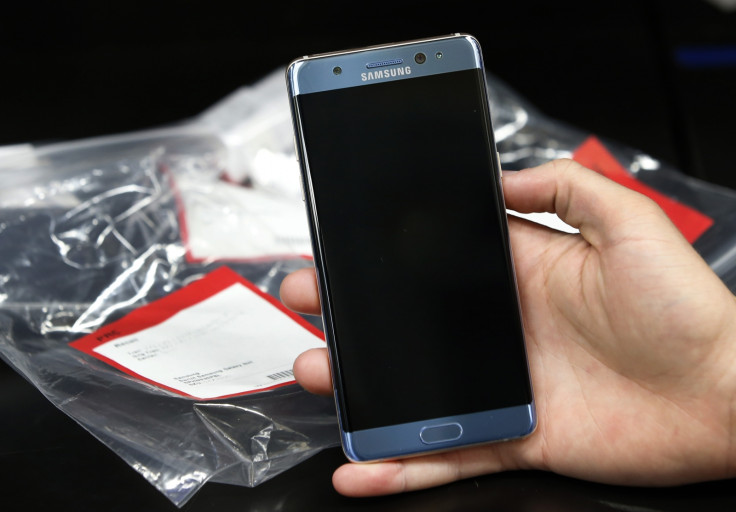 The new Galaxy Note 7 units will now have different coloured battery indicators, which will make it easier for consumers to differentiate between the old faulty ones and the fresh safe units.
After reported cases of explosion while charging the handset, Samsung stopped the sales and announced a global recall of the device. Recently, China's quality watchdog, General Administration of Quality, Supervision, Inspection and Quarantine (AQSIQ) has confirmed Samsung will recall 1,858 units of Note 7. The company has even teamed up with the US Consumer Product Safety Commission (CPSC) to recall one million Note 7 units.
According to a ZDNeT report, the battery indicator located at the top right corner of the home screen of the phone would now be in green colour instead of white, as seen on previous models.
The company is currently delivering new batches of the Note 7 to local distributors and store in South Korea to start the exchange programme that is scheduled from 19 September. This is the first working day after the Thanksgiving holiday period. But it is still unclear whether the company will apply the similar measure in other countries as well.
The report further states Samsung has sold about 400,000 units of the Note 7 before the recall could be announced. It will have enough stock by the end of next week to replace the recalled units. The company produced total 2.5 million Note 7 devices, before the recall. The smartphone was released in 11 countries.
Analysts in South Korea are suggesting new name of Note 7 for the new batches. NH Investments & Securities analyst Lee sae-cheol suggested the handset to be called Galaxy Note 7S, wherein S stands for safety for the consumers to avoid confusion.