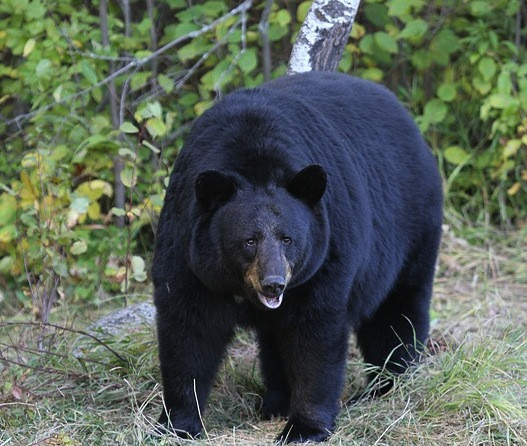 Christopher Petronino was pulled into the cave by the bear for over an hour and described how he heard the animal "huffing". The boy scout leader then fought off the black bear by hitting it with a rock hammer. He then curled up into a ball and shouted to boy scouts to call for help.
The scout leader said he had known about the cave for over 30 years but had never known a bear use it before, according to WCBS. Entering the cave on Sunday 20 December, Petronino came face to face with the bear which bit him on the leg, shoulder and arm, according to officials.
Petronino and the boys were found several hours after rescue crews used the GPS coordinates of one of the scout's cell phones, officials said in a news release.
The 50-year-old was airlifted to Morristown Medical Centre, where he was treated for bites and scratches to his scalp and legs. His injuries were not life-threatening and he has since been discharged.
The bear may have been trying to hibernate, according to the New Jersey Division of Fish and Wildlife. Rockaway Township Mayor Michael Dachisen said the area is known for having a bear population. "I've been going through there my entire life," Dachsen said. "Everyone knows it is bear country. Attack is kind of a harsh word. Was he defending his area or what? It seems it was more of a defense than an attack."
Fish and Wildlife Director Dave Chanda told the Daily Record: "Clearly he couldn't have been totally aware of the black bear surroundings he was in.
"He was in that cave earlier, so I guess in his mind he felt nothing would be in there. It goes back to any time you're anywhere in the wilds of New Jersey, you have to be careful. You could encounter a rattlesnake, You could encounter a bear."
The black bear population has been steadily increasing in the Garden State, according to New Jersey Division of Fish and Wildlife's website. In recent months, there have been several reports of people being chased by bears and in one incident, a hiker reported that he had to use pepper spray to defend himself against a bear that repeatedly approached him, according to WCBS.