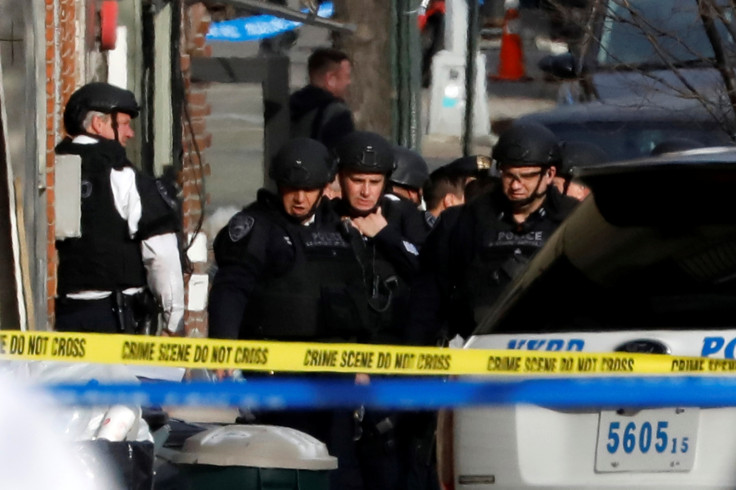 A New Jersey couple have filed a lawsuit against the town of Westfield after its planning board rejected their appeal to demolish their home.
Derek and Maria Broaddus wanted to raze the property and build two houses on the existing plot as they claim they have been stalked by an anonymous creepy-letter writer called "The Watcher". The couple said that they can't live in the house because of the eerie letters.
"My clients are good people. They're caught in a situation they didn't ask for," James Foerst, a Millburn attorney representing the owners, said.
According to reports, the Broaddus family had bought the six-bedroom house for around $1.4m (£1.11m) in 2014; however, they never lived there in peace as they started receiving threatening letters from the stalker.
The couple said they moved out of the house very soon after getting creepy letters, some of them have been particularly sinister, and added that their young children are too scared to be in that house.
"Do you need to fill the house with the young blood I requested?" one letter from "The Watcher" read. While, another said, "Have they found out what is in the walls yet? In time they will".
"My grandfather watched the house in the 1920s and my father watched in the 1960s. It is now my time. I have been put in charge of watching and waiting for its second coming," another letter said.
They have also sued the previous owners of the house in June 2015, alleging that they also received the letters from "The Watcher" but did not disclose about it before selling the house to them.
However, the Broadduses' legal action has resulted in the other family counter-suing claiming that they were defamed because of the amount of unwanted attention.
Westfield police, who is investigating the case, have not been able to identify the author yet.