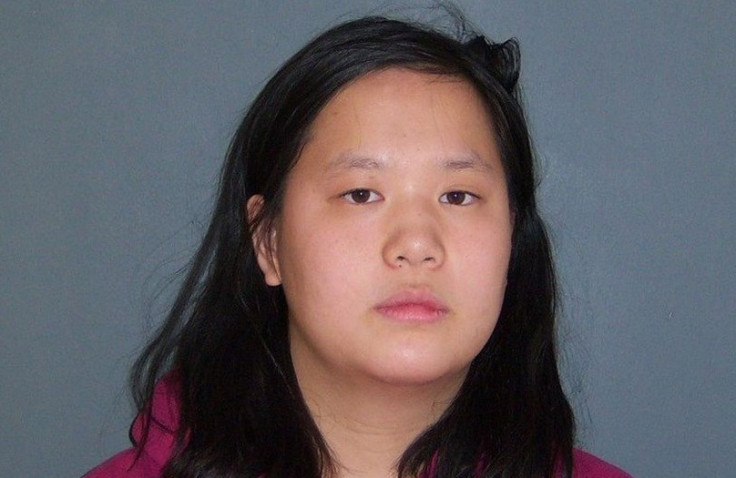 Police in New Jersey say they have charged a woman with attempted murder after she allegedly threw a five-year-old child in front of railway tracks as a train approached. Autumn Matacchiera is accused of throwing the child in front of a train in Burlington, New Jersey on 27 January.
The little girl, who has not been named by officers, was reportedly standing with her mother and her mother's boyfriend at the time of the incident. A police report stated that in the minutes before the alleged attack the 20-year-old suspect from Hainesport, just a few miles away, was acting strangely nearby.
According to NJ.com, a Burlington officer was stopped by a bus driver who reported the woman acting suspiciously near the tracks of the New Jersey Transit line. Officers attended to find Matacchiera at the Burlington light rail platform.
It was stated that as officers approached the platform where Matacchiera was standing, she grabbed the child and threw her onto the railway tracks as the train was approaching the station.
Quick-thinking officers then bravely jumped in front of the train to signal it to stop, NJ.com reported. The girl's mother's boyfriend then picked up the terrified toddler. Authorities said the suspect was quickly arrested and placed in custody.
The child, from Burlington, was then taken to the Memorial Hospital of Burlington County with cuts and bruises to her face, police said. She has now been released from care.
Matacchiera was also taken for medical assistance at the Lourdes Medical Center, which conducted a psychiatric evaluation. She remains in custody after being moved to a local prison.
In a blog linked to Matacchiera via her Twitter page, she says that she has a range of mental health issues. She writes: "I have Autism Spectrum Disorder, Bipolar, and Anxiety.
"I have been in the mental health system for many years and seen some things change things stay the same [sic]. I want to help other people who are in it. So, this is why I'm writing this."