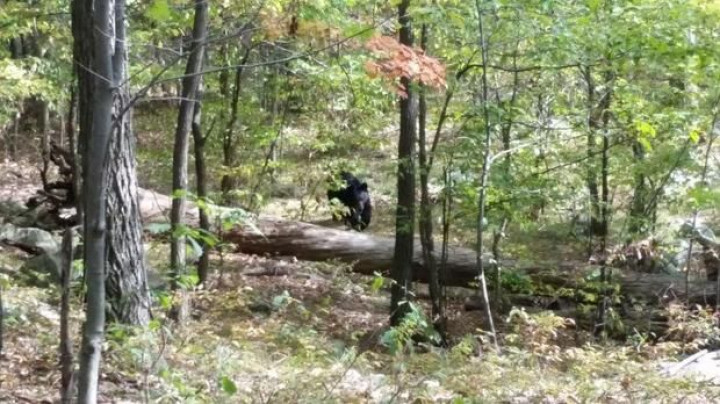 US police have released a photo of a bear taken by a hiker moments before the animal mauled him to death.
Darsh Patel, 22, from Edison, New Jersey, was attacked by a black bear while on a walk with friends in the Apshawa Preserve some 40 miles northwest of New York City, in September.
The group of five spotted the 300-pound animal in a wooded area and stopped to take a few pictures.
A series of photos from Patel's mobile phone that have been released by the West Milford police department show the male bear approaching the photographer from behind a fallen log.
As the animal got closer the five friends turned around and started to walk away. The bear however chased and eventually got as close as to within 15ft from them, they later told police, according to the NJ.com news website.
The friends started running in different direction but Patel a student at Rutgers University lost his shoe and the bear caught up with him.
The other four regrouped and alerted authorities. Patel's lifeless body was found a few hours later. His phone was retrieved nearby with bite marks on it.
There are some 750,000 black bears in North America but attacks on humans are reportedly very rare.