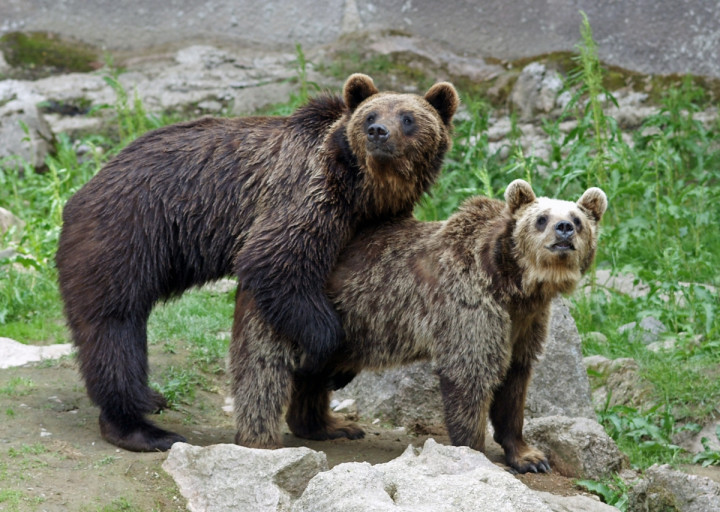 A Spanish brown bear is facing castration for his promiscuity after fathering almost all the cubs in one colony in the Pyrenees for the last 20 years.
Pyros, the alpha male, is threatening the survival of the species and action must be taken to prevent him impregnating any more females.
According to the Spanish newspaper La Vanguardia, experts are considering either castrating Pyros to stop him spreading his seeds further, or to segregate him by taking him into captivity.
However, scientists also warn that castration may not be effective due to his extreme sexual vigour – he may continue to act as alpha and prevent other males from mating to produce offspring.
Pyros would be moved to the Aran Park, a zoo located in the middle of a forest already home to two other bears.
Ignasi Rodriguez, Deputy Director of Government Biodiversity, said: \"Right now we\'re shuffling different options. One of them is to capture Pyros and search for a new home, find what they call a bear sanctuary.\"
Experts say their main concern about this option would be how he would adapt to a new environment after living in the wild for 26 years, as well as the initial tranquilisation that could cause immense stress to Pyros.
Conservationists have worked to reintroduce brown bears to the Pyrenees over recent decades after the population plummeted in the 1900s.
The current colony was introduced from Slovenia. However, Pyros\' sexual prowess now means there are only four other males, with just one not related to him – he is father, grandfather or great grandfather to almost every cub born – causing a huge risk of inbreeding.
As well as castrating or segregating Pyros, conservationists also plan to introduce a new male bear into the area in 2015.
It is hoped that Pyros\' old age may mean his sexual prowess may begin to decline over the next year, but the experts are not banking on this happening. Normally male brown bears start to lose their virility about the age of 19.
José Enrique Arró, Environment minister from the General Council of Aran, said: \"If Pyros lengthens his sexual stamina a few years and keeps his dominant attitude, this seems to be one of the causes because the other males who live in those mountains were not paired with any female.\"