Manchester United chief-executive David Gill has outlined the selection criteria to replace Sir Alex Ferguson, with David Moyes hotly tipped to take-over at Old Trafford.
Ferguson confirmed his retirement at the end of the season after over 26 years at United on Wednesday, sparking reports that Everton boss Moyes is set to takeover in the coming days.
And Gill, who himself will step-down from his role as CEO in the summer, says that while United aren't putting a firm date on the announcement concerning a new manager there remains a specific set of parameters regarding the selection process.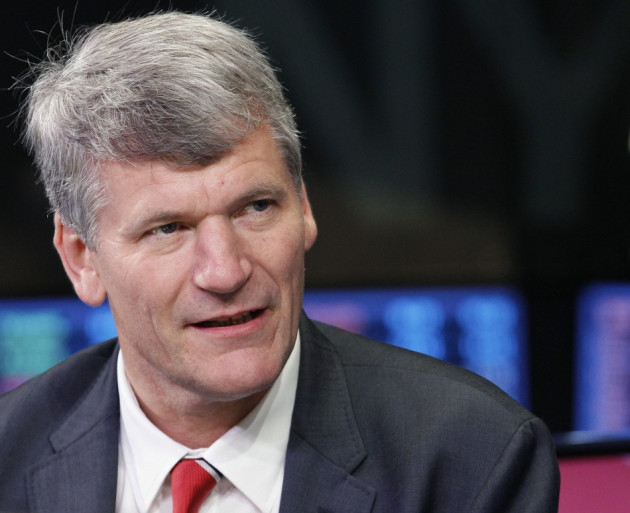 "I'm not going to get into speculation on that [an exact date] but we will move relatively quickly," Gill said. "I'm not going to define how quickly that is though.
"The qualities [needed] are the ones that have been inherent in Manchester United for many years. If you look at what has happened with the two most successful eras - Sir Matt Busby and Alex - they are managers who got involved in the whole aspect of the club, whether it be from the youth team up to the first team.
"All aspects of it, plus that degree of loyalty and the understanding of the football club that it's not just what happens on the first-team pitch, is crucial to the success of Manchester United.
"Those are the sort of things we'll be looking at. Clearly he has to have the requisite football experience, both in terms of domestic and European experience, so I think it's a small pool but we'll move forward."
Moyes is the bookmakers' favourite to succeed Ferguson, and could be confirmed as the new United boss before the champions' Premier League game against Swansea City.
Former United defender Gordon McQueen believes his fellow-Scot is perfect for the role.
"I certainly hope it's David Moyes," McQueen said. "Me personally I think he's got a lot of traits like Sir Alex has got. He's got an incredibly strong work ethic, he's young, he's enthusiastic, he's strong on discipline he's very demanding on his staff and his players. I think he'll be a fantastic choice.
"The thing that goes against him is that his lack of Champions League experience and the fact he hasn't won a great deal of trophies but he's at a club where you've got limited opportunities to do that."