The US and Pakistan need to work together to destroy Isis before it spreads its network in neighbouring Afghanistan, the new Pakistani ambassador to Washington said in a recent interview.
Aizaz Chaudhry also underlined the long-standing relationship between the two nations and hoped it will continue even under US President Donald Trump.
Chaudhury assumed office on Monday (13 March) and speaking to Associated Press of Pakistan, he said he would work towards deepening the mutually beneficial ties between Washington and Islamabad. He added that considering the business backgrounds of both Trump and Prime Minister Nawaz Sharif, the two nations can capitalise on the existing strong economic relations.
"The US remains one of our most important relationships in terms of trade, economy, defence, energy, health, education, and culture," Chaudhury was quoted as saying. He added: "I am confident that US President Trump and his administration will engage positively with Pakistan for the common benefit of our two countries."
Commenting on the country's commitment to fighting terrorism, he said: "One area where the two countries [US and Pakistan] have cooperated closely in the recent past is the shared desire to defeat the menace of terrorism. Our partnership has helped to defeat al-Qaeda."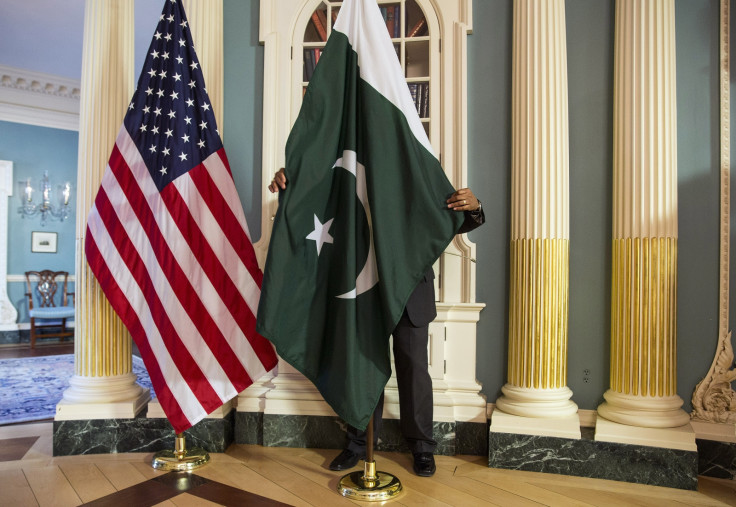 On Afghanistan, he added: "Pakistan would like to see a stable, peaceful and prosperous Afghanistan. We have suffered in the past from instability in Afghanistan."
He mentioned about the country's successful Operation Zarb-i-Azb against terrorism and noted that they were now consolidating through a new military operation called Raddul Fasaad, "which is meant to search and eliminate terrorists hiding in our society", The Dawn reported.
In light of the lack of confidence among some members in the US Congress over Pakistan's counter-terrorism commitment, Chaudhury said as a foreign secretary he has been a part of many high-level meetings where concrete counter-terrorism plans were made and reviewed.
"I can say it with authority that Pakistan is now well on its way to defeat terrorism in our country," he said, noting that he would make efforts to impress each member of the US Congress on this.
"We would also welcome the US legislators to visit Pakistan and see for themselves the new, stronger and prosperous Pakistan," he added.