Washington's military and economic aid to Pakistan is reported to have sharply declined in recent years as a result of Islamabad not dealing with militant groups in the country, besides growing relations between the US and India.
Pakistan was once the third-largest recipient of Washington's foreign aid but it is set to fall to less than $1bn (£758m) in 2016 – down from over $3.5bn in 2011, according to US government data.
The aid cuts are reflected in how frustrated the Pentagon has been with Pakistan and its continued support especially for the Taliban in its neighbouring country, Afghanistan. The militants have reportedly been targeting American soldiers stationed in Afghanistan, advancing to territories that the US and its local forces once helped secure.
"We're seeing a very definitive and very sharp reorienting of US policy in South Asia away from Afghanistan-Pakistan and more towards India," Reuters cited Michael Kugelman, a South Asia expert from a Washington-based think-tank as saying.
However, Pakistan has long rejected Washington's accusation of supporting the Afghan Taliban.
This could be first time since 2007 that the US has earmarked less than $1bn to Pakistan. It is reported that because of Pakistan's refusal to stop supporting the Taliban, President Barack Obama and his team decided not to withdraw US troops from Afghanistan at least until the end of his term.
He had earlier said that US military assistance to the war-torn nation would be cut to half. In July, Obama announced that 8,400 American troops would be retained in Afghanistan till January 2017.
Besides, Washington is said to be wary of China trying to take advantage of its fraying ties with Islamabad.
A $350m military aid for the 2017 fiscal year is due to be authorised by the Pentagon but it may not be approved under Obama's presidency, a US defence official, on the condition of anonymity, told Reuters.
Earlier in August, Defence Secretary Ash Carter said Washington was not convinced that Islamabad had taken sufficient action against terrorism and groups like the Haqqani network, besides the Afghan Taliban.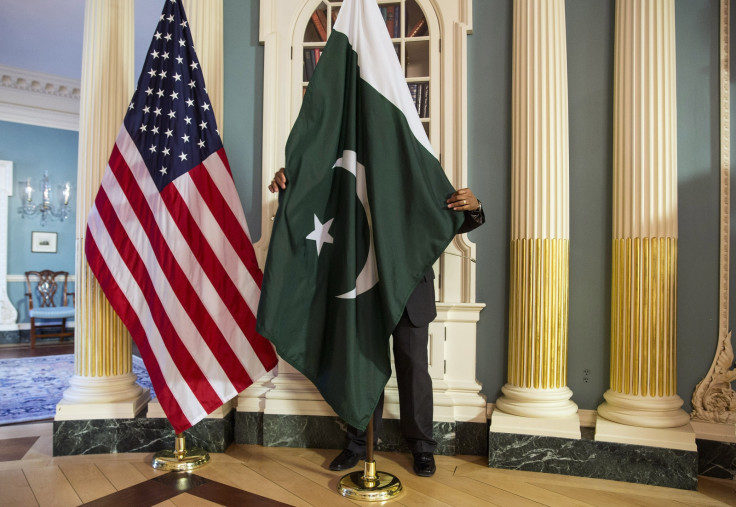 "Congress is no longer willing to fund a state that supports the Afghan Taliban, which is killing American soldiers," Bruce Riedel, a former CIA officer, said. He headed Obama's first Afghanistan policy review.
In addition, the US favouring India over its arch-rival Pakistan is expected to continue. Delhi and Washington agreed to share military and logistics with each other earlier this year in a bid to counter the growing military assertiveness of China.
US defence companies are looking to expand their reach in the market as Delhi becomes the world's second largest weapons importer after Saudi Arabia.
Reuters reported that Pakistan might look for other sources, like China, for aid but the US would need Pakistan in its fight against terrorism. "We have lost over a hundred billion dollars in fighting terrorism, which is more than anything they have given us," a senior Pakistan defence official told the news agency.