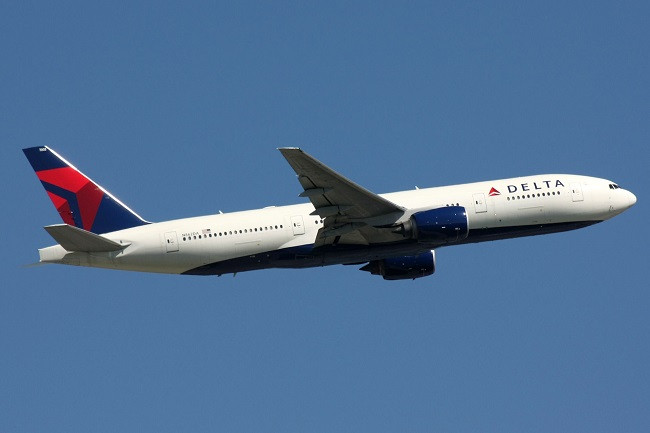 A Delta Airlines flight from New York to Florida was diverted after a row between passengers erupted over a reclining seat.
A woman was trying to recline her seat while travelling on the flight from New York to Palm Beach, but was unable to because of a fellow passenger behind her was sleeping with her head on the tray table.
When the woman, who was trying to sleep refused to cooperate, the plane was re-routed to Jacksonville in Florida.
A witness told WPTV: "She said something to the fact that 'I don't care about the consequences, put this plane down now.'"
Police arrived at the scene to remove the passenger, according to Delta Airlines.
"Out of an abundance of caution, the captain elected to divert to the closest airport," the airline said in a statement.
It is the third row to happen over reclining seats in recent weeks.
An American Airlines flight from Miami to Paris was diverted to Boston after Frenchman Edmond Alexandre exploded when a passenger restricted his leg-room when she reclined her seat in front of him. He was later arrested and charged with "interfering with a flight crew".
A United Airlines Flight from Newark to Denver was also re-routed to Chicago after a 48-year-old woman threw water over a man who stopped her from reclining her seat. He had attached a "knee defender" device to the tray in front to give him space to work on his laptop.