New Star Trek TV series will only be available online with CBS All Access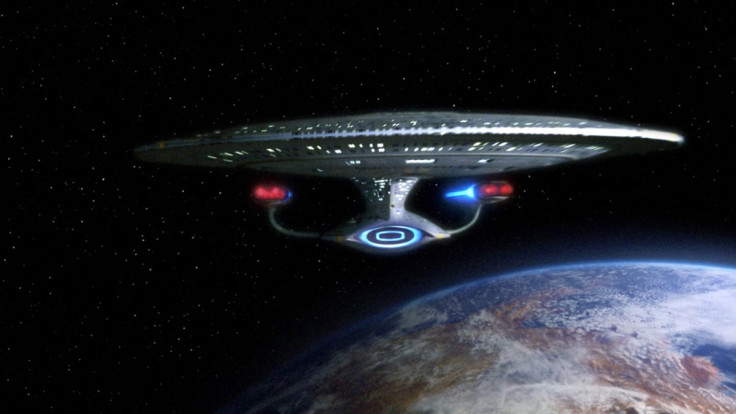 The new Star Trek TV series announced on 2 November will only be available to stream online through CBS All Access, the American TV network's digital video on demand (VoD) service.
CBS Television is developing the new series with Alex Kurtzman, who produced and co-wrote the two most recent Star Trek movies, acting as executive producer.
The show is slated to debut in January 2017 and will air its premiere episode on CBS's network TV channel before showing subsequent episodes online through CBS All Access only.
The show has been ordered to series straight away – meaning there won't be a pilot episode – and is the first original series being developed specifically for CBS's VoD service.
CBS describes All Access as: "A cross-platform streaming service that brings viewers thousands of episodes from CBS's current and past seasons on demand, plus the ability to stream their local CBS Television station live for $5.99 per month."
CBS All Access is only available in the US.
An official press release says: "The brand-new Star Trek will introduce new characters seeking imaginative new worlds and new civilisations, while exploring the dramatic contemporary themes that have been a signature of the franchise since its inception in 1966."
The show will not be related to Star Trek Beyond, the follow-up movie to Star Trek Into Darkness set for release in 2016 – in time for the original series' 50th anniversary celebrations.
"There is no better time to give Star Trek fans a new series than on the heels of the original show's 50th anniversary celebration," said David Stapf, president of CBS Television Studios.
"Everyone here has great respect for this storied franchise, and we're excited to launch its next television chapter in the creative mind and skilled hands of Alex Kurtzman, someone who knows this world and its audience intimately."
No Star Trek TV series has been made since Star Trek: Enterprise, which aired from 2001 to 2005.
© Copyright IBTimes 2023. All rights reserved.