Fallout 4 includes music written by Wonder Woman Lynda Carter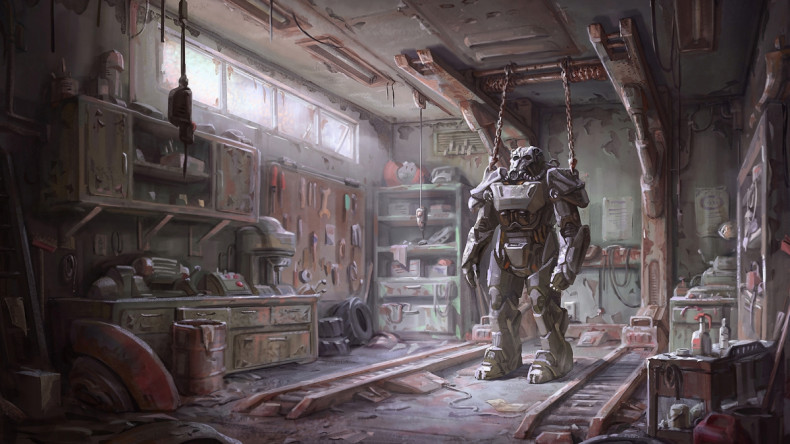 Bethesda has detailed the soundtrack for imminent post-apocalyptic role-playing game Fallout 4, revealing that it will include original songs written by Wonder Woman actress Lynda Carter and will consist of three times the amount of music included in Fallout 3.
In a blogpost, Bethesda's Global Content Lead Gary Steinman leads us through the ethos behind the soundtrack's creation and reveals players will be able to switch between radio stations playing recognisable tracks and the game's original soundtrack by Inon Zur.
Regarding Lynda Carter, who famously played DC Comics superhero Wonder Woman in the 1970s TV show, the game's director Todd Howard says: "We've been friendly with Lynda for a long time. She's done voices in most of our games. A lot of people don't know that she's also a really accomplished singer.
"She has a Grammy-award-winning band, and she tours. That's actually how she came up, initially. When we started this game, I wondered if Lynda would do some original music. Because it's not like music stopped."
Carter's songs have been written as part of the fiction in the game. She supplies the voice for a character called Magnolia, a singer who has written songs about the post-apocalyptic wasteland.
The post is lengthy and well worth a read. It says that the licensed soundtrack can be broken down into thirds, the first of which will consist of recognisable acts such as Bing Crosby.
"We almost had too much Bing early on," says Fallout's audio director, Mark Lampert. "You could pack the whole list with Bing Crosby if you wanted to."
The blogpost says: "The next third would be lesser-known tracks from well-known artists; Orange Colored Sky by Nat King Cole, for example. And the final third? That's where it gets really fun. These are often obscure tracks from long-forgotten bands, with ludicrous lyrics and a distinctive sound."
Another blogpost from September discusses Inon Zur's original soundtrack.
For all the latest video game news follow us on Twitter @IBTGamesUK.