Tesla issues voluntary recall for 2,700 Model X vehicles to fix third-row seats
The company promises to replace all affected third-row seat backs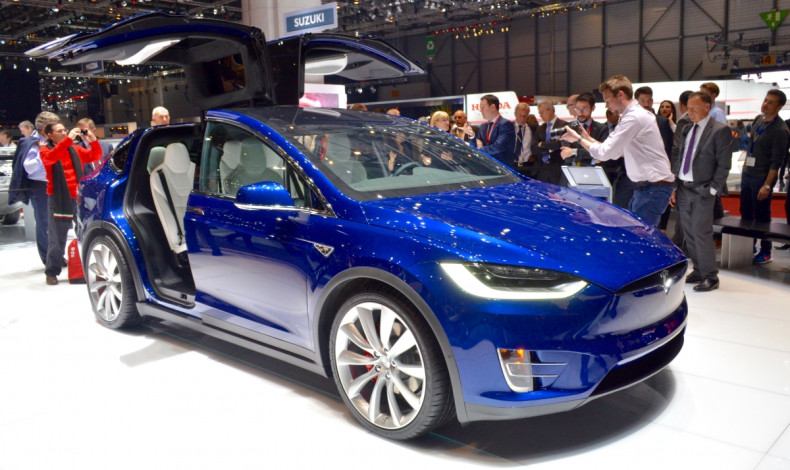 Electric car maker Tesla issued a recall notice to customers of 2,700 Model X SUVs manufactured before 26 March to repair affected third row seats after an issue was detected during a recent strength test. Tesla has already started working on resolving the problem.
During a recent internal seat strength test, conducted prior to the delivery of the Model X vehicles in Europe, the recliner in a third row seat slipped accidentally. The recliner allows the third row seat back to fold forward. A similar testing was done before the delivery could start in North America, with some 15 tests conducted successfully without any recline failure.
Although there have been no reports of the third row seat slipping, the company has issued the voluntary recall as a precautionary measure. In an email sent to customers, the company has promised it will be replacing all the affected third row seat backs in Model X.
The company has developed an improved recliner design as a fix for the issue. It is currently working on a new third row seat back for the affected vehicles. The installation of the replacement seat will happen over the next five weeks.
"Your service center will contact you to schedule the installation of your replacement seat backs as soon as they are available. Based on current production rates, we expect all replacements to be completed on a rolling basis over the next five weeks. We will accelerate this timing if possible," reads the email.
"Until the recall is performed, you may make full use of your Model X, although we ask that you temporarily not have anyone sit in the third row seats while the car is in use."
Tesla delivered the Model X in September 2015 after delay in the production process and managed to ship 2,400 SUVs in the first quarter. Tesla, in its April release, said supplier parts shortages in January and February had an impact on the Q1 delivery of the Model X , although by the last week of March, the build rate rose to 750 Model X per week.
Identifying the root cause of the part shortages, the company said, "Tesla's hubris in adding far too much new technology to the Model X in version 1, insufficient supplier capability validation, and Tesla not having broad enough internal capability to manufacture the parts in-house."
The Model X recall "is out of an abundance of caution for our customers," Jon McNeil, Tesla's president of sales and service, said during a conference call recently, reports Bloomberg, "There have been no issues with any failures in the field." Model X production is on track and the voluntary recall will not affect the production rate, he added.