New Tests by Malaysia's Jakim Find No Pork Traces in Disputed Cadbury Products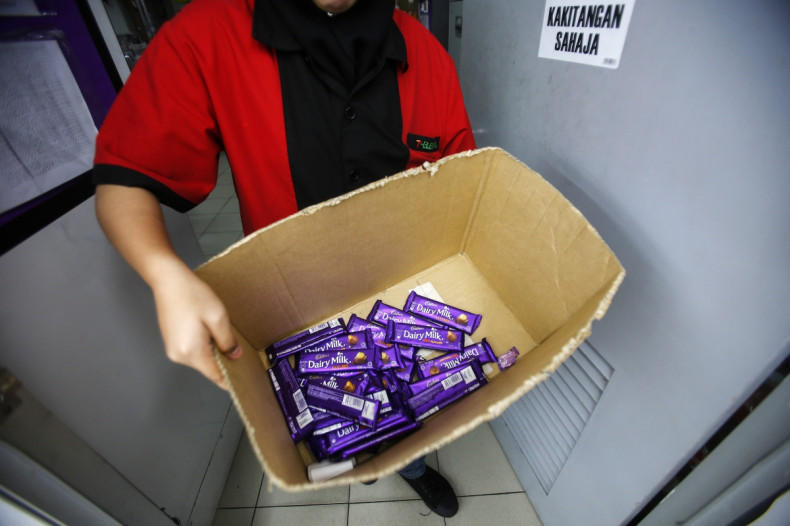 The Department of Islamic Development Malaysia or Jakim said after conducting new tests on two chocolate products made by Cadbury Malaysia that they do not contain pork DNA.
Sparking widespread protests from the Muslim community, the country's health ministry earlier said its tests found pork traces in Cadbury products, Cadbury Dairy Milk Hazelnut and Cadbury Dairy Milk Roast Almond.
Subsequently, Cadbury Malaysia, a part of Mondelez International, recalled the products.
Jakim noted that none of the 11 samples it tested of the two products under question from the company's factory had shown positive results. Jakim is the government body in charge of halal certification in Malaysia, and its certification is widely recognized in Muslim communities around the world.
Nevertheless, Jakim said Cadbury's halal certification for the two products would remain suspended, as it requires further tests and investigations of the company's supply chain to ensure safety.
Datuk Seri Jamil Khir Baharom, the minister in charge of Islamic religious affairs, said that the tests conducted by the health ministry could have been faulty as the samples were not brought in directly from Cadbury's factory.
US Food giant Kraft acquired UK confectioner Cadbury in 2010 in a $19bn (£11.4bn, €13.9bn) deal, and subsequently spun off its North American grocery business as Kraft Foods Group. All other food brands that are not included in the spin-off are owned by Mondelez.
Following the news about pork DNA in Cadbury chocolates, Muslim retail and consumer groups in Malaysia have called for boycotting all products made by Cadbury and its US owner Kraft. In Malaysia, more than 60% of the population are Muslims who are prohibited from eating pork under Islam's dietary restrictions.
Certain Muslim groups have declared "jihad" or holy war on Cadbury, following the revelations.
In response, Cadbury Malaysia said it understands consumers' distress and is undertaking a full review of its supply chain to ensure that its food products meet halal standards.