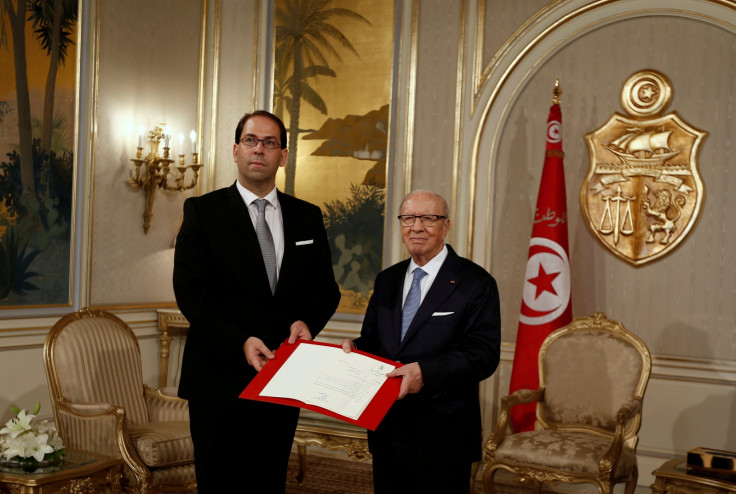 Tunisian parliament voted on Friday (26 August) to approve a new coalition government led by Prime Minister Youssef Chahed. The new government won the confidence vote with the backing of 167 of the total 217 members.
The approval comes after Chahed warned parliamentarians that an austerity program – public sector job cuts and tax rises – would be inevitable if the country struggles to overcome its socio-economic challenges, Reuters reported.
The North African state has been struggling to cope with unemployment that has worsened since the 2011 "Jasmine Revolution" when president Zine al-Abidine Ben Ali was ousted. It is reported that more than a third of Tunisians have been without work since.
Besides, a revenue dip from its key tourism industry has hit the country's economy bad after two Islamist militant attacks killed dozens of international tourists in 2015.
As the country comes under international pressure to cut down on its public expenses, Chahed has vowed to help Tunisia recover from economic crunch and create employment opportunities.
Chahed has said that his new government would take tough measures against illegal strikes.
"We will not allow interruption of production at any factory and we will be firm and severe in dealing with illegal strikes and sit-ins," he said.
The prime minister believes his government – a coalition of secular, Islamist, leftist, unionists and independents – can deliver on economic reforms.
Chahed, the French-educated 41-year-old technocrat, is the youngest prime minister of the country. He is the sixth post-uprising premier.
He was appointed by President Beji Caid Essebsi early in August after parliamentarians voted a no confidence against the then prime minister Habib Essid. The US-trained economist Essid was in the office for only 18 months. He was dismissed after facing severe criticism for his alleged failure to push through economic reforms.