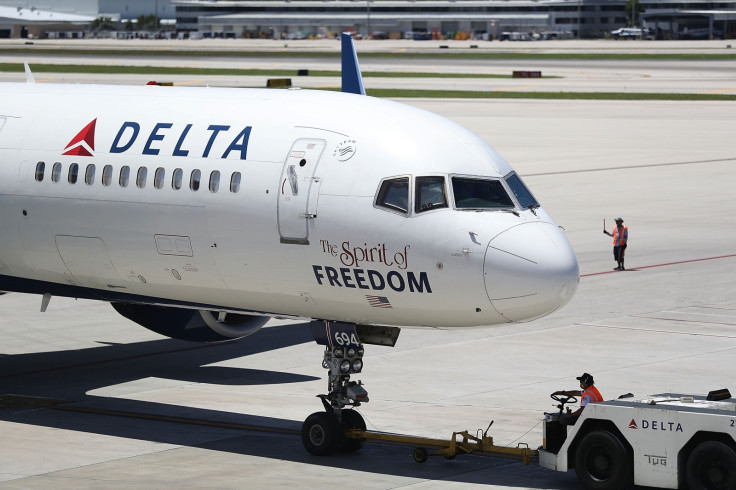 A New York-bound Delta flight was forced to turn around and make an emergency landing on Wednesday (6 September) after one of its engines caught fire, officials said.
Delta Airlines Flight 1057 departed from Las Vegas McCarran International Airport shortly after midnight towards John F Kennedy International Airport but had to turn right back around to make an emergency landing at 12.32am, the New York Post reported.
Passengers said the plane's engine burst into flames just 15 minutes into the flight, KRON 4 reported.
Officials said the damaged airliner was met by firefighters, paramedics and first-responders as it landed on a foamed runway.
An airport spokeswoman said the plane, a Boeing 757, was able to fly back to the gate under its own power and the 192 passengers on board did not have to disembark using the emergency slides. No injuries were reported.
In a statement to The Associated Press, Delta Airlines said the flight landed safely and taxied to the gate. Passengers were sent back into the terminal and a replacement flight was expected to leave around 6am.
Flight tracking data revealed the new Flight 1057 took off from Vegas at 7.23am, with an expected arrival time just before 3pm EST. The flight was delayed more that 7 1/2 hours late, the Post reported.