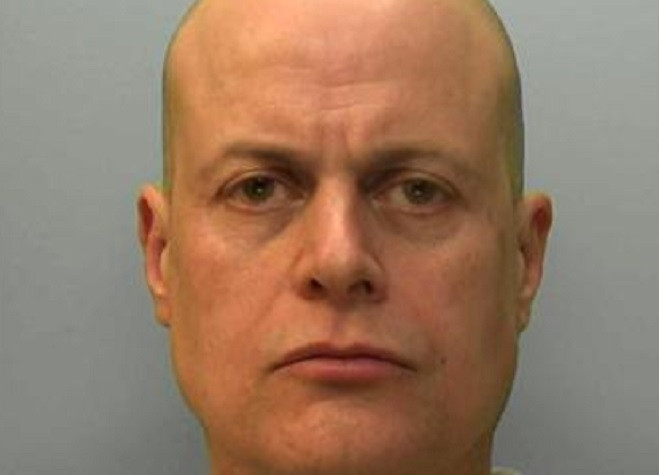 A married sex therapist has been jailed for 17 years after being convicted of raping a 14-year-old boy in leisure centre toilets as his victim was waiting for his mother to pick him up.
Nicholas Gully, a Harley Street therapist, targeted the child for a "thrill" after he spotted him at the King Alfred Leisure Centre in Hove, East Sussex, on 29 January this year.
The 47-year-old who specialises in sex and love addiction therapy and heads the Brunswick Clinic, has held senior positions at world renowned institutions such as the Priory Hospital in London had denied rape and two counts of sexual assault, at Hove Crown Court.
But Gully was branded a "depraved predator" by Judge Christine Henson as he was sentenced to 17 years in prison on Wednesday (6 September).
Henson said Gully had derived "a depraved sexual thrill" from raping the child and was a "predatory manipulator", according to the Daily Mail
"Your victim was particularly vulnerable because of his age," she said. "He has suffered severe psychological harm because of the serious sexual abuse by you."
The court was told that Gully could not help himself even though he was due to emigrate to Thailand just two days after the assault.
During the trial the boy, from behind screens, said Gully made eye contact with him and then approached him in the public toilets after overhearing him say there was a "sexy boy" nearby.
The boy said the defendant stood beside him at the urinal and touched him inappropriately. He tried to escape Gully by going into a cubicle but the father-of-two followed him in and raped him.
After the 10-minute ordeal he was then allegedly subjected to another sexual assault with a jury hearing how he was too scared to cry out and fight back during the assault.
Gully admitted having sexual contact with the boy but claimed his victim had consented and he believed the boy was over the legal age.
Gully also said he thought the boy was an "easy pick-up" after the boy initiated sexual contact and wanted to perform oral sex on him with the defendant pushing him away after "10 to 15 seconds".
Gully, of Rottingdean, East Sussex, was sentenced to two and half years for the first assault, four years for the second and 11 years for the rape.