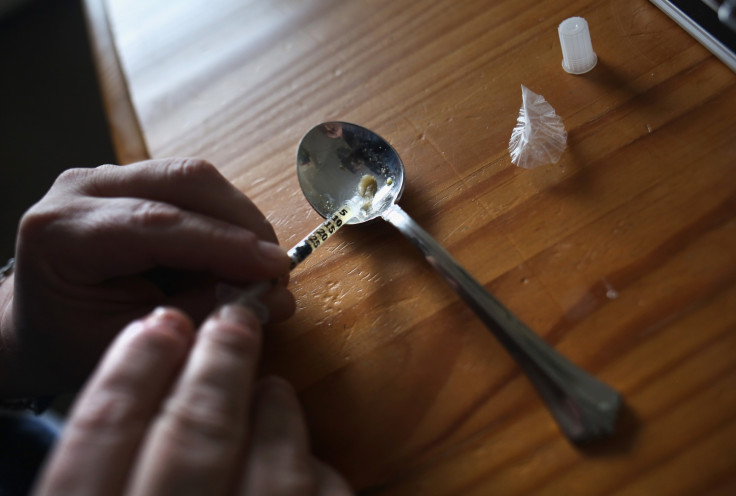 A New York father at his wits' end went to near-fatal lengths to teach his drug addict son the dangers of heroin – by injecting an entire stash to push him into an overdose.
In a lesson Sergey Gnatovskiy hopes his son will never forget, the 45-year-old Brooklyn resident took the deadly drug and collapsed on the floor of their apartment in Sheepshead Bay on Wednesday afternoon (31 May).
His 23-year-old addict son, Maykl, found his dad passed out and recognised it as an overdose.
He was forced to do what his father had done for him on four separate occasions – bring him back from the brink of death with CPR and Narcan nasal spray.
Gnatovskiy later said he felt back to normal the next day, adding that he only remembers going to turn off the TV and then waking up surrounded by "medical people".
"My son was screaming at me, 'Pop, pop, are you crazy, you almost died,'" he told The New York Post.
He said he decided to inject the heroin after becoming furious when he found his son's stash. Despite almost losing his life, he doesn't appear to have any regrets.
"I told him if you're not going to stop, I will do the same as you do," he said. "I [tried] to send him to rehab. He promised me he was going to go, and I found [the stash] again."
The risk appears to have paid off in the short-term at least as Maykl claims he's been scared straight back into rehab. "After seeing this I definitely want to go. I've been doing this since I was 15. I'm 23 now, I can't keep doing this," he said.
Maykl was kicked out of his mother's house as a teenager because of his addiction, and his father said he has been trying to help him ever since.
Unless Maykl is gone and heads back to rehab, the pair face eviction from their apartment, however.
His loving father, who originally comes from Ukraine, told his son he would do anything to keep him alive.
"If I lose you – I don't know. Look what you made me do yesterday? I'll give you my home, my car, my heart. I don't want to lose you," he tearfully told his boy during the interview with the Post.
There has been an almost six-fold increase in the number of deaths from heroin in the United States between 2002 and 2015, according to the National Institute on Drug Abuse.