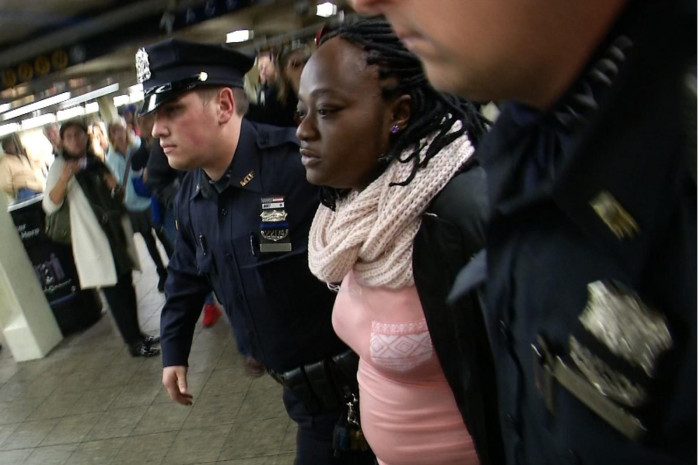 A woman has been arrested in New York following an incident in which another woman died after apparently being pushed under an approaching train at Times Square station. The victim is reported to be 46 and from Queens, but her name has not been released pending formal identification. A suspect, aged 30, was captured on video being marched away from the scene.
The incident took place at the station in the heart of Manhattan on Monday (7 November). Eye-witnesses said there had been some sort of altercation, possibly involving at least two other people. As the victim waited on the platform, she was allegedly pushed under the southbound No1 train. Members of the New York Police Department (NYPD) and New York Fire Department (NYFD) were unable to save her.
The suspect, wearing a pink top and scarf, was marched away by members of the New York Police Department. "Twenty police officers escorted her out. She was... in mid-twenties, her head was up — kinda proud of what she did," an eye-witness told the New York Post.
The station at Times Square is the busiest on the network, with more than 66 million annual riders, and some lines suffered delays as an investigation into the incident was launched. As yet police have not commented on a possible motive, it is unclear if the victim knew her alleged attacker.
In 2012, two people died after being pushed under trains on the New York Metro, including Ki-Suck Han. A month later, Sunando Sen was killed in a similar attack.