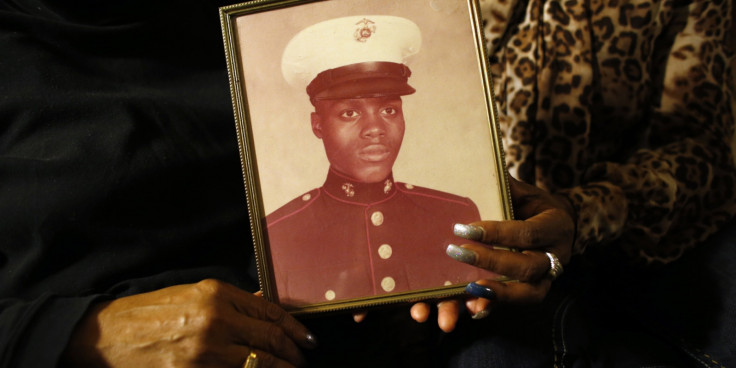 A Rikers Island guard is accused of falsifying logbooks showing how often she checked on a mentally ill inmate.
Carol Lackner faces several counts of falsifying business records and official misconduct. She claims she checked on Jerome Murdough, who died on 15 February, every 30 minutes.
Video evidence did not support Lackner's claims of due care, said prosecutors.
The 56-year-old male, a homeless former US Marine, was held in a special Rikers Island unit for mentally ill inmates when he died.
A New York official spoke to the Associated Press on condition of anonymity, that in February Murdough "basically baked to death" when he was left unattended for around four hours.
According to city officials, Murdough was locked alone in his cinderblock cell. Because he was in the mental observation unit, he was supposed to be checked every 15 minutes as part of suicide watch.
Malfunctioning electrical equipment is thought to have caused his prison cell to overheat.
Lackner, a 34-year-old prison guard was suspended for 30 days after an investigation discovered that she left her post 20 minutes before Murdough was found unresponsive and in a pool of his vomit and blood.
An email, citing an internal Department of Correction investigation, disclosed that Murdough's internal body temperature, taken nearly four hours after he was discovered slumped at the foot of his bed, was 103 degrees Fahrenheit.
Murdough suffered from bipolar disorder and schizophrenia and was arrested a week before his death on a misdemeanour trespassing charge for sleeping in the stairwell of a Harlem public housing building.
The lawyer representing the correctional officer refuted accusations that Lackner left her post without permission. Lackner had previously been disciplined for going absent in records obtained by AP in another part of Rikers Island in 2010.
She faces up to four years if convicted on all counts.
The city medical examiner ruled Mr Murdough's death an accident.
Murdough's mother was intending to sue over her son's death, but city officials agreed to a £1.4m out-of-court settlement in the wrongful-death suit.