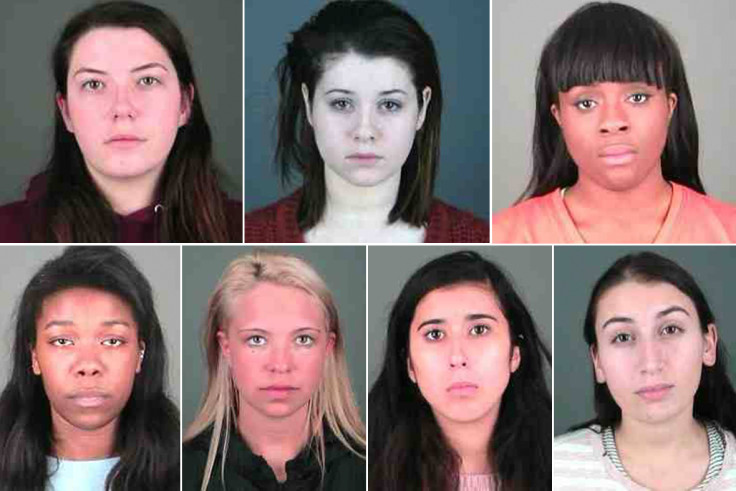 Seven women were arrested on Friday, 11 November in Albany, New York after police alleged they were putting those who made sorority pledges through a gruesome hazing ritual. The suspects were all aged between 19 to 21 and were current students at the University of Albany in eastern New York state.
Police say they originally arrived at the off-campus sorority house after a noise complaint where they found four women being forced to eat mud and refuse as part of a 'hazing' ritual, CBS New York reported. Hazing is the practice of putting people who want to join an exclusive club through a series of humiliating experiences before they are accepted for membership.
According to the Mail Online, the women had also been accused of pouring stale milk and rotten eggs on the aspiring members. A student who had stepped out of the process because of the intense hazing anonymously told the news channel that the women stepped on pledges while wearing heels and told the hopeful young women that they were "worthless and stupid".
The seven were named as Katrina Bergvoy, Heaven Guanco, Monica Vitagliano, Chinazo Ezekwem, Nicole Johnson and Jessica Raynor, all from New York state. One of the abused pledges were reportedly rushed to hospital with a serious allergic reaction due to the ritual.
One of the victims told police that a liquid which smelled like urine was poured on her face.
The university said that the sorority was not recognised and that the institution did not tolerate hazing rituals. A local police officer said that the practice was "not only dangerous, it's against the law".