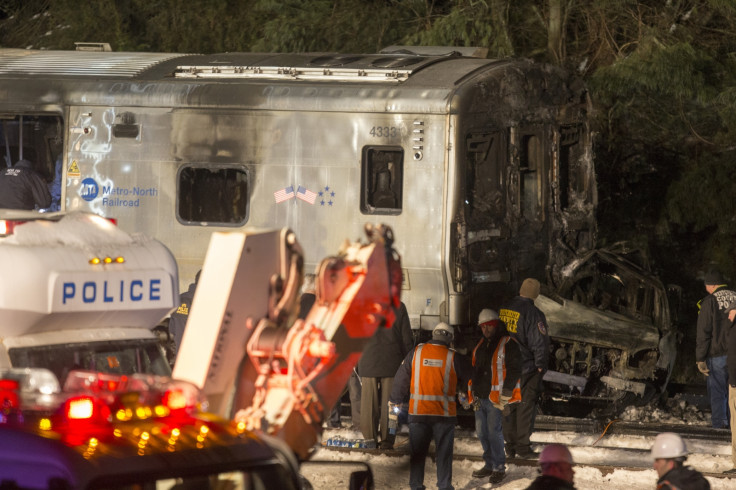 At least seven people were killed in New York when a train smashed into a Jeep at a level crossing and erupted in flames.
Around 800 people were on board a commuter service when it ploughed into a vehicle stranded on the tracks near Valhalla.
New York City governor Andrew Cuomo came to the crash scene, where parts of train carriages had melted amid flames and smoke was belching out from gaps of smashed windows.
The driver of the Jeep Cherokee and six people on board the train died in the collision, during which the vehicle was pushed 400ft along the tracks by the speeding locomotive.
The collision forced the electrified track rail through the floor of the carriage and into the compartment where terrified passengers battled flames and fled to adjoining carriages.
It happened after the level crossing's gates came down on top of the Jeep. According to reports, the driver exited the vehicle to inspect damage and then climbed back in, just as the train hit.
Governor Cuomo said: "It's actually amazing that not more people were hurt."
Passenger Justin Kaback told ABC News: "I was trapped. It was definitely scary - especially when people are walking by on the outside and said 'The train's on fire'."