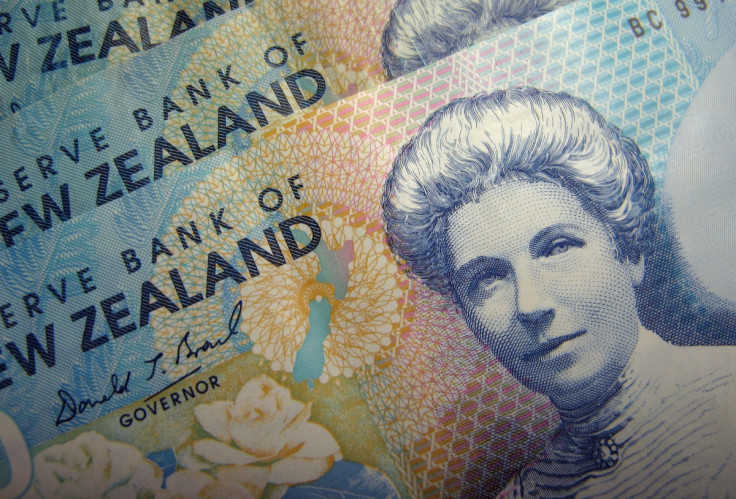 The New Zealand dollar staged a sharp rally early Thursday in Asia as the Reserve Bank of New Zealand governor said that he sees the economy growing 3.7% in 2014 and further rate hikes are necessary to keep inflation near the target.
As expected, the RBNZ had left the official cash rate at 3.5% at Thursday's review and kept its currency remark as the kiwi dollar remains strong despite the commodity price plunge. But the currency did move off the 30-month low helped by the hawkish elements in Graeme Wheeler's statement.
The NZD/USD jumped to a ten-day high of 0.7872 from near 0.7690 where it traded before the rate decision. The pair had traded as low as 0.7607 earlier this week, its lowest since August 2012.
"New Zealand's economic growth continues to be supported by increasing construction activity and ongoing strength in consumption and business investment. A high level of net immigration is adding to domestic demand as well as productive capacity," Wheeler said.
He, however, added that economic growth is projected to moderate in New Zealand in response to recent commodity price declines and the impact of policy tightening.
Regarding the currency, Wheeler said the high exchange rate continues to dampen growth in the traded sectors.
"The exchange rate has yet to adjust materially to the lower commodity prices. Its current level remains unjustified and unsustainable. We expect a further significant depreciation, which should be reinforced as monetary policy in the US begins to normalise."
The RBNZ has hiked the main interest rate by 100 basis points in four equal instalments so far this year in the review meetings from February to July.
The Kiwi dollar had rallied more than 9% helped by the hikes and hit a multi-year high of 0.8838 in July and then the move was southward.
At the 2-1/2-year low hit on Tuesday, the NZD/USD pair was down 13% from the July peak, though that margin has narrowed to 9% with the rise on Thursday.
Wheeler's statement on 11 December shows that the central bank stands ready for additional hikes in case of data support going forward.
"It is prudent to undertake a period of monitoring and assessment before considering further policy adjustment. Nevertheless, we expect some further policy tightening will be necessary to keep future average inflation near the 2% target mid-point and ensure that the economic expansion can be sustained," he said.