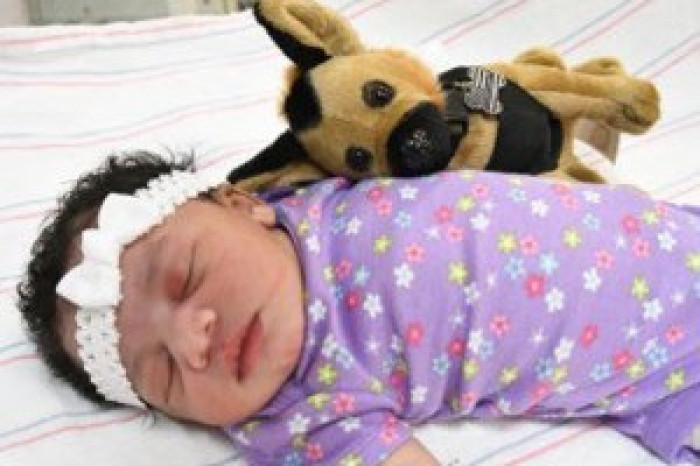 A newborn baby girl was found abandoned in a car park in Arizona, police have reported.
The baby was found wrapped in a blanket and placed inside a Jonas Brothers backpack. The backpack was then left in a shopping trolley outside a grocery store in the car park in Tempe.
A passerby found the baby and called 911 .
In a recording of the call released by police he is heard saying: "Hi, I just found a newborn baby. And she's beautiful."
He adds: "Oh my goodness, the baby was just barely born right now ... the [umbilical] cord was cut but it's still attached."
The caller was asked to flick the baby's feet to make sure she was breathing. She was taken to the hospital and officials said she is doing well NY Post reports.
The baby was wearing a purple flowered onesie with a stuffed animal. The Tempe Police Department posted a photo of the backpack on Facebook, appealing to the public for help in identifying the infant.
According to Arizona's Safe Haven Law states that a person can leave a newborn at a designated location, such as a fire station or hospital, and not be subject to criminal charges as long as the infant is less than three days old.