Alan Pardew says that Hatem Ben Arfa is the strongest player at Newcastle so far this season, with the manager admitting that the other members of the squad have some work to do before they can be held in the same esteem as the Frenchman.
Ben Arfa was instrumental in the Toon's draw with Aston Villa on Sunday, equalising with the side in the 59th minute to steal a point from the match.
And Pardew believes that the winger is showing just how good the rest of the Newcastle squad need to be, if they hope to be in the mix for a Champions League spot once more.
"Hatem is a wonderfully gifted footballer," he told the Northern Echo. "I didn't realise it was his right foot [as he scored] until I watched the replay because I didn't expect him to hit it with that power. He has exceptional power in amongst all his technique.
"He's been our best player from the start of the season. In training he's our best player and on the pitch he's our best player at the minute."
But Pardew admitted that Ben Arfa is showing that other players in the Newcastle squad are coming up short, saying: "When we get three or four like that we're a really good side, but unfortunately we haven't at the moment - we've got one or two below that."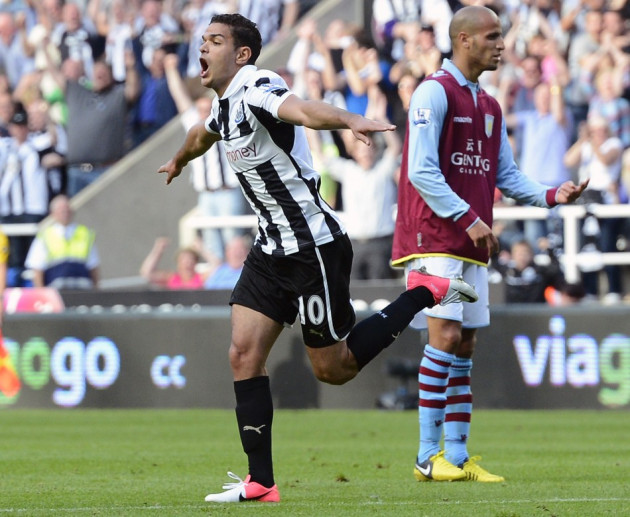 For the north eastern club, this summer has been particularly quiet, as they concentrated on keeping their current players rather than bringing in new ones.
And with some of Newcastle's top stars being connected with moves away, Pardew says that the task at hand now is to refocus them on taking the side to higher heights in England and Europe.
"I don't actually think it's a big job [to refocus minds]," said Pardew. "Once the window shuts it kind of eliminates all of that and you start focusing on the job in hand.
"I have some sympathy for players if agents, and not necessarily their own, start calling them and offering to double their money. It's going to affect you. And it's not just us that happens to either.
"There are some terrible people and agents in and around the game who do things like that, ring a player up promising the earth when they're not even their agent. It goes on."