Alan Pardew has denied that he had a row with Sylvain Marveaux before Newcastle squared up with Tottenham, with the manager insisting he will be in contention for the game against Chelsea come this weekend as well as the Europa League match tonight.
Marveaux is one of Pardew's signings from last summer who has so far failed to show his worth, with the 26 year old struggling for game time over the course of last season as the result of a groin problem.
And though Pardew had spoken of him being included a lot more during this campaign, he wasn't selected for Newcastle's first match. But Pardew insists this was for reasons other than on-field problems.
"Sylvain had a family issue," he told the Chronicle. "He was in real contention for Saturday, trust me, and he'll be in contention for Chelsea.
"He's an important player.
"Hopefully, I can take him off the pitch [in the Europa league match], as he's got a real chance of playing on Saturday."
Marveaux is set to start against Greek outfit Atromitos tonight, along with Gabriel Obertan, who also struggled for game time last season.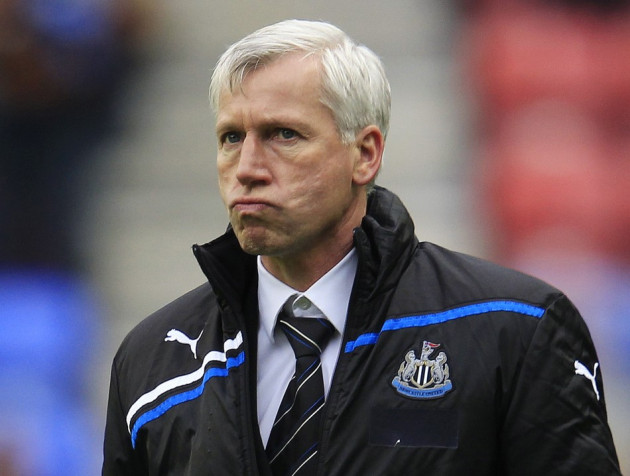 But Pardew says they both have big roles to play this time around, so long as the duo stay sharp and injury free.
"Marveaux's going to play, Obertan's going to play," he explained. "These are players who are going to contribute in the first team.
"Sometimes it's easier when you've got nine first-team players around you, but tonight that's not going to happen. They've got to excel this evening."
Newcastle will be looking to continue their good run that seemed to begin around the end of last season. The side went from being a contender for relegation to fighting for a Champions League spot within their last campaign, and after a commanding win against Tottenham on Saturday, the Toon look likely to continue that spell of good fortunes.
While many higher clubs are honest about not seeing the Europa League as an important competition, for Newcastle it's the first time they will play in Europe since 2007, and even if early on they will use younger and more inexperienced players, the Cup is one that Pardew would very much like to add to the mantelpiece at St James' Park.