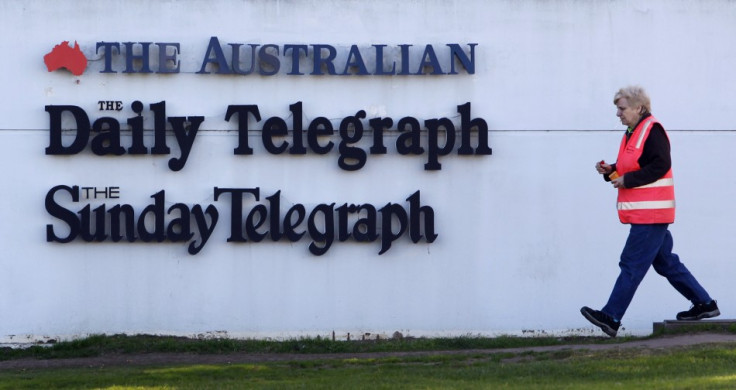 News Limited, the Australian arm of the Rupert Murdoch's media empire, has announced major restructuring including the merger of its print and digital operations and job cuts.
However, News did not reveal the number of redundancies it planned.
"At this stage we cannot say how many roles will be made redundant as full details will be resolved with the implementation. Although there will be retrenchments, many roles will be retired through natural attrition," said Kim Williams who became chief executive of News Australia in December 2011 in an address to the News staff.
Its rival Fairfax announced redundancies of 1,900 jobs on Monday.
Williams said he wanted to centralise both the editorial content and the commercial functions of the company. He maintained that the print operations of the company would be continued despite dull advertisement revenue and surge in readers' interest in the online versions.
As part of its "one-city-one-newsroom" strategy, News is planning to streamline its Australian operations and to cut down the number of facilities from 19 to five in New South Wales, Queensland and Victoria states.
The company will also merge its News Digital Media into its general operations.
"Today we are announcing major initiatives that will see us invest and innovate to maintain our position as Australia's leading media company," said Williams in a statement.
"By putting customers and innovation at the heart of what we do and by investing in our future we will continue the transformation of News into a truly multi-platform powerhouse," he added.
Early on Wednesday, News announced a $2bn takeover bid to the James Packer owned Consolidated Media Holdings (CMH). News also confirmed the acquisition of Australian Independent Business Media (AIBM), Australia's prominent online business and investment publisher.
AIBM publishes Business Spectator and Eureka Report.
News Ltd's publications include The Australian, the Daily Telegraph and The Herald Sun and controls 70 percent of Australia's media space.